All Articles:
Mutant Football League

Digital Dreams has announced that the "Full Version" of Mutant Football League will soon be available for the PS4 and Xbox One. According to the game's official Twitter account, it'll make its PS4 and Xbox One debut on January 19, though Xbox One owners are able to download a work-in-progress version of the game right now thanks to the Xbox Game Preview program:
#HappyNewYear to all our patient Fanatics! #TheMFL will be coming to #PlayStation4 & #XboxOne on Friday, JANUARY 19! (Just in time for the Conference Championships) #MarkYourCalendars #PS4 #XboxOneS #PSN #XboxLive pic.twitter.com/F23I6Qfwtk

— MutantFootballLeague (@MutantFootball) January 2, 2018
If Mutant Football League sounds familiar, it should. The game is a spiritual successor to 1993's Mutant League Football, and both were created and designed by developer Michael Mendheim.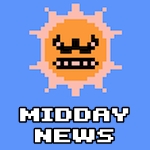 We're going back to the past (yet again) in today's Xbox Games Store update.
Leading the way is Activision's Call of Duty: WWII, the first game in the franchise to explore the European Theater since 2008's Call of Duty: World At War. Digital Dreams Entertainment has resurrected the Mutant Football League franchise, which is now available to download for the Xbox One through the Game Preview program. And Hamster Corporation has re-released SNK's The King of Fighters 97.
You can learn more about all of today's additions to the Xbox Games Store after the break. (more…)
You know, I think Kickstarter might need to rename their "Games" category to "Sequels to Your Favorite Games From 20 Years Ago." Especially, after today's debut of a campaign to fund a Mutant League Football sequel.
The classic game was released for the Sega Genesis in 1993, or exactly 20 years ago. Now, the game's original creator, Michael Mendheim, wants to create a sequel (using a slightly altered title: Mutant Football League) for the Xbox Live Arcade and mobile devices.
Mendheim has partnered with Robomobo to develop the game and is seeking $750,000 from the Kickstarter community. He's promising that the game will include 30 unique teams (including the Mutant Humans, The Undead, Battlebots, Orcs, and more), trap-filled stadiums, "devastating mayhem" on the field, a Create-A-Player mode, and "tongue-through-cheek humor."
The MFL team is offering up a variety of backer rewards and Mendheim hopes that the fan fervor that kept the game in the public eye for 20 years crosses over to the Kickstarter campaign: "The fans have kept their interest in this genre alive over the years and we want to reward them for their loyalty. We will be creating a new and very different game that pays homage to classic monster sports games and parodies the owners, the coaches, the sponsors and everything else that makes football such a great American sport."