All Articles:
NASCAR 2011: The Game

While the impending release of the 3DS still dominates the coming soon lists, there will be plenty of new games available when the calendar skips to the week ahead.
Fresh off Tiger Woods' victory on Morning Drive, his namesake game, Tiger Woods PGA Tour 12: The Masters, will be available in stores this week for the PS3, Wii and Xbox 360. It'll be joined by Square Enix's long-awaited PSP sequel to Parasite Eve, The 3rd Birthday.
More sports action dominates this week's new releases including the arcade wrestling title WWE All-Stars (PS3, PSP, Wii, Xbox 360 and PS2!) as well as a pair of racing games: Shift 2: Unleashed (PC, PS3, Xbox 360) and NASCAR 2011 (PS3, Wii, Xbox 360).
Finally, everyone's favorite hack and slash series returns for another round of ancient Chinese warfare. I refer, of course, to Koei's Dynasty Warriors 7 (PS3, Xbox 360).
The full list of the rest of this week's new releases can be found after the break. (more…)
Posted in

DS, News, PC, PS2, PS3, PSP, Wii, Xbox 360
Tagged

Dynasty Warriors 7, NASCAR 2011: The Game, Shift 2: Unleashed, The 3rd Birthday, Tiger Woods PGA Tour 12: The Masters, WWE All-Stars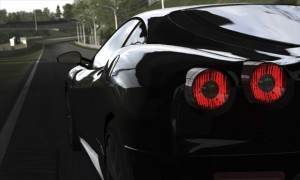 After Forza 3's two year-plus performance at retail was outsold by Gran Turismo 5 in little over a month, Turn 10 Studios is hard at work to take the racing sim crown with Forza Motorsport 4. This hard work was recently exposed in an excellent article at MSN Autos, exploring how racing games like Gran Turismo, Forza, and the upcoming NASCAR The Game 2011 translate real world driving into interactive entertainment.
As you can imagine, developing these racing sims is getting really insane. For example, Turn 10 is incorporating proprietary performance data from tire manufacturers like Pirelli to emulate how tires grip and slip in the game. Additionally, the team spends two three days accumulating terabytes of video and pictures to render every track down to subcentimeter accuracy. Finally, the developers teased a little bit about "Kinect-only Mode," where you'll be able to lean inside of the car in cockpit view to peek around blind corners or your competitors' vehicles. The article also features input from the developers of NASCAR The Game 2011.
It's been a big day for racing game news, and any fan of the sim sub-genre in particular should check out the article. Racing games are just as guilty as FPS for over-saturating the market this generation, but with the games still breaking new ground in accuracy, bring 'em on I say.
"As a kid growing up, this is what you dream of, of being able to win the Daytona 500." – Jamie McMurray
This quote from the defending champion sets off a new trailer for NASCAR 2011: The Game, giving a players an idea of what to expect when they partake in the most prestigious race in American motorsport. The video displays the Daytona 500 during different times of day and the intense action in cockpit view, which really seems to portray the sense of speed and danger the entrants experience. I've gotten into it a lot lately with Gran Turismo 5, but it looks like this might be the definitive simulation of the second most popular sport on television.