All Articles:
NASCAR Heat 2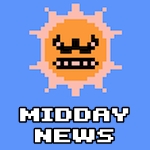 Microsoft's midweek update for the Xbox Games Store is ready, and Xbox One owners will have several new options to choose from.
The Xbox One debut of Klei's Don't Starve Together is one of today's highlights. As is the launch of Konami's Pro Evolution Soccer 2018, 47 Games's NASCAR Heat 2, and EA Sports's NHL 18: Young Stars Edition.
You can learn more about today's additions to the Xbox Games Store after the break. (more…)

Are you ready for some… video games? September is here, and so is the Fall gaming rush. Here's what game publishers have lined up for release this week…
New entries in a big batch of sports franchises lead the way. EA Sports and 2K Games will square off on the basketball court with NBA Live 18 (PS4, Xbox One) and NBA 2K18: Early Tip-Off Edition (PS3, PS4, Xbox 360, Xbox One). Elsewhere on retail shelves this week, Konami goes for the goal with Pro Evolution Soccer 2018 (PS3, PS4, Xbox 360, Xbox One), EA Sports comes around again with NHL 18 (PS4, Xbox One), and the checkered flag goes to NASCAR Heat 2 (PS4, Xbox One).
Samus Aran isn't a sports star, but she can contort herself into a tight ball. The intergalactic bounty hunter will have to employ that trick, and many more, to defeat the Metroid menace in Metroid: Samus Returns. Originally released as Metroid II: Return of Samus for the Game Boy, this 3DS re-release boasts a beautiful new art style and revamped combat options.
Speaking of combat, Bethesda and Arkane return with another chapter in the Dishonored saga this week. Dishonored: Death of the Outsider (PC, PS4, Xbox One) introduces players to a new protagonist, and asks them to kill a god. A big adventure also awaits players who take on NIS America's Ys VIII: Lacrimosa of Dana, which will be available this week for the PS4 and Vita.
Finally this week, things take a turn to 2D with Ubisoft's launch of Rayman Legends: Definitive Edition for the Switch.
A complete list of this week's new retail releases can be found after the break. (more…)
704 Games has announced they will release NASCAR Heat 2 for the PC, PS4, and Xbox One on September 12. In addition to confirming a release date, the publisher promised the sequel will build on last year's game with "enhanced online multiplayer, a deeper career mode, track updates, additional drivers and other features in line with the 2017 NASCAR-sanctioned national series formats."
"[NASCAR Heat 2] will have a very different look and an enhanced overall experience that reflects the insights of actual NASCAR drivers," said Paul Brooks, the CEO of 704 Games. "Over the coming months, we'll announce additional new features that we believe will really excite our fans."
Like last year, 704 Games will use the results of an upcoming race to determine NASCAR Heat 2's cover athlete. From now until Friday, May 19, fans can vote for the two drivers they want to see compete for the cover spot at NASCARHeat.com/CoverRace. And then on May 20, the first driver to finish Stage 2 at the Monster Energy All-Star Race will become the game's cover athlete.
We'll learn more about NASCAR Heat 2 during this year's E3 Expo, as 704 Games also announced they'll have a demo version of the game on display at the industry's Summer showcase.