All Articles:
NBA 2K16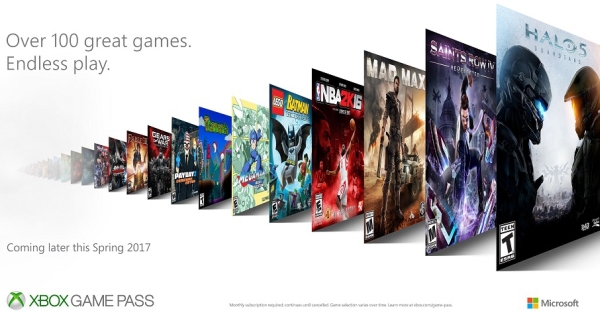 It looks like Microsoft will challenge Sony's PlayStation Now subscription service in a big way with the Spring, because the consolemaker announced their own Xbox Game Pass this morning.
Unlike Sony's service, the Xbox Game Pass does not stream games to your console. Instead, subscribers will gain access to full-game downloads of more than 100 titles for the Xbox One and Xbox 360. But like Netflix, new games will be cycled into the service every month, while older titles will be cycled out.
However, subscribers interested in purchasing any game offered through the Xbox Game Pass will be able to do so at a hefty discount.
Naturally, Microsoft themselves will supply many of the games available to download through the Xbox Game Pass. But the consolemaker has also recruited a huge number of third-party publishers to participate including 2K Games, 505 Games, Bandai Namco, Capcom, Codemasters, Deep Silver, Focus Home Interactive, Sega, SNK, THQ Nordic, and WB Games. And the first wave of available titles will include Halo 5: Guardians, Payday 2, NBA 2K16, and Soul Calibur II.
The Xbox Game Pass will be available later this Spring and Xbox One owners will be able to subscribe to the service for $9.99 a month.