All Articles:
NightSky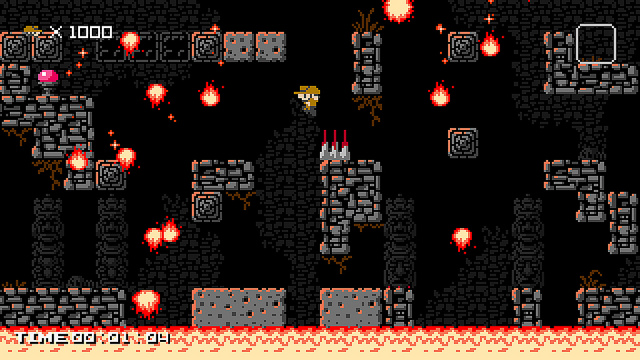 1001 Spikes, another one of those insanely unforgivable platforming games, will be released on June 3 for 3DS, PC, PS4, Vita, and Wii U. Fans of similarly difficult Spelunky will be excited to be able to die in new and different ways!
That's not all. Nicalis has announced that the PSN version will feature Cross-Buy, so that players will pay $14.99 to get both versions of the game. If you already own Nicalis' Cave Story or NightSky on Steam or the 3DS, the company is offering a $5 loyalty discount as well.
1001 Spikes will have both single-player and multiplayer modes, and the multiplayer modes will include both co-op and versus. It's also got unlockable guest characters, an awesome chiptune soundtrack, multiple possible endings, and plenty of levels to curse through.
1001 Spikes will be released for 3DS, PC, PS4, Vita, and Wii U on June 3. Hit the jump for the full press release. (more…)