All Articles:
No Man's Sky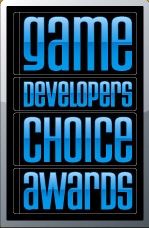 Overwatch continues to rack up year-end awards for Blizzard Entertainment, and it picked up two more statuettes last night during the Game Developers Choice Awards. After more than a month of deliberations, the GDC committee choose to bestow "Game of the Year" status on the team-based shooter, as well as "Best Design" for its colorful world.
Two other games collected multiple awards at last night's GDC Awards. Playdead's platformer, Inside, earned "Best Audio" and "Best Visual Art." And later in the night, Campo Santo's Firewatch was selected as "Best Debut" and its story was honored with "Best Narrative."
"This year's amazing slate of winners is a testament to the diversity of experiences in games," said Meggan Scavio, General Manager of the Game Developers Conference.
Scavio added: "Pokemon Go ["Best Mobile/Handheld Game"] took gaming outdoors using AR, while Job Simulator ["Best VR/AR Game"] showed how lo-fi aesthetics could meet cutting edge tech for a winning VR experience. Overwatch once again proved Blizzard's uncanny ability to make a perfectly balanced multiplayer game, and Inside delved deep into our dark psyches to unearth our scariest nightmares. These nominees speak to the strength of games as a medium, but also show the various textures and possible creative outlets that interactive entertainment can provide. Congrats to all of the winners and nominees for following their visions and thanks to all developers who strive to make amazing games for us day in and day out."
The full list of winners from the 2017 Game Developers Choice Awards can be found after the break. (more…)
Posted in

Mobile, News, PC, PS4, Xbox One
Tagged

Battlefield 1, Firewatch, GDC 2017, Inside, No Man's Sky, Overwatch, Pokemon Go, Uncharted 4: A Thief's End