All Articles:
OlliOlli2: Welcome to Olliwood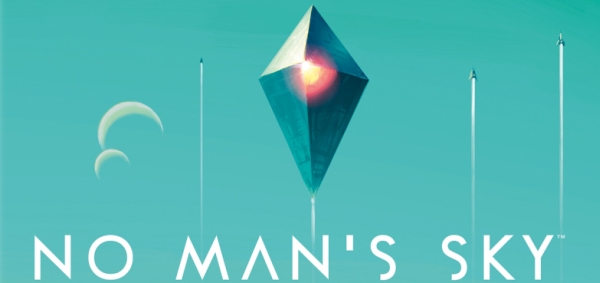 Take me out
To the black tell 'em I ain't coming back
Burn the land
And boil the sea
You can't take the sky from me
No Man's Sky isn't a video game adaptation of Firefly, but the procedurally-generated space exploration sim from Hello Games will offer the same kind of sense of adventure as players venture out into the black and discover new worlds and alien life. With more than 18 quintillion planets to explore, players on the PC and PS4 will keep flying for a long time (that number has 15 zeroes, in case you were curious).
Also set to be released this week is the OlliOlli: Epic Combo Edition for the PS4. The Epic Combo Edition will collect both of Roll7's side-scrolling skateboarding sims (OlliOlli and OlliOlli 2: Welcome to Olliwood) in a single package, along with three "making-of" documnetaries and a downloadable soundtrack for the sequel.
That's it for this week's upcoming retail releases, but we'll be back soon with a look at this week's PlayStation Store, Xbox Games Store, and Nintendo eShop updates.
Sony kicks off their eight-week Spring Fever promotion with Helldivers, a top-down shooter set in a dystopian future where players are tasked with defending mankind from a horde of alien invaders. It sounds like a good time will be had by all. And I do mean all, Helldivers is a Cross-Buy title compatible with the PS4, PS3, and PS Vita.
Also available this week is the PS3 and PS4 launch of "Contemplation," the second episode from Resident Evil Revelations 2. Capcom has plans to complete this chapter of the Resident Evil saga in a timely manner as the remaining two episodes should launch next week and the week after, respectively. If Resident Evil doesn't have enough zombie Nazis for your taste, then prepare to square off against undead Hitler in Rebellion's Zombie Army Trilogy, which will also be released for the PS4 this week. Even more horror can be found in the noirish White Night, which is a survival horror game that's rendered completely in black and white.
Something slightly less horrifying will be available for PS4 and Vita owners as OlliOlli2: Welcome to Olliwood will take the side-scrolling skater off the streets and onto the set of a blockbuster film. Can you skate on top of the Olliwood sign? Yes, yes you can. Finally this week, La-Mulana EX will make Vita owners very happy as the cave exploration title will appear on Sony's handheld in its most complete edition yet.
More details about these games (and a few more new releases) can be found after the break. A full rundown of this week's new game add-ons and discounts can be found at the PlayStation Blog. (more…)
I'm not sure Sony understands how seasons work, especially after viewing this highlight reel of "Spring 2015" releases on the Vita. The mercury has dropped to 40 below in some places, and I'm watching a trailer that includes a game that launched yesterday (the monkey rhythm game Jungle Rumble), one that was released last week (movie tie-in SpongeBob HeroPants), and another that's been available since January (Grim Fandango Remastered). Now, I'm no big city meteorologist, but I think I can safely say that those are all "Winter" releases.
That said, the short trailer does give us a nice glimpse at some of the upcoming Vita games that will populate the PlayStation Store over the next three months. They include JRPG Oreshika: Tainted Bloodlines, surreal shooter Hotline Miami 2: Wrong Number, top-down squad shooter Helldivers, beloved retro side-scroller Shovel Knight, action RPG Toukiden: Kiwami, side-scrolling skateboarder OlliOlli 2: Welcome to Olliwood, and the Zelda-like Titan Souls.
Further said, this trailer isn't just for portable players. Many of these titles will be offered up on the PS3 and/or PS4 as part of Sony's Cross-Buy promotion.