All Articles:
Operation Abyss: New Tokyo Legacy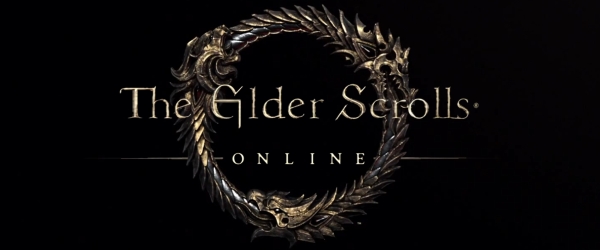 Only a small number of new releases were added to the PlayStation Store today, but they include a pair of games that are both big in their own way.
The Elder Scrolls Online is Bethesda's first attempt at creating an Elder Scrolls MMO. First released for the PC last year, The Elder Scrolls Online makes its PS4 debut today without any of those pesky subscription costs usually associated with MMOs. Players will be able to make a one-time purchase and then dive in to all the game has to offer including adventurous quests or crafting quality goods.
This week's second big game will be available Friday and its Lego Jurassic World for the PS3, PS4, and Vita. In addition to including Lego-ized versions of all four films, Lego Jurassic World also gives players the opportunity to play as the massive Tyrannosaurus Rex… with its itty-bitty arms.
In other new release news, Gradius joins the PS4's Arcade Archives line and Operation Abyss: New Tokyo Legacy is out for the Vita. Gradius is, of course, one of the forerunners of the space shooter genre and Operation Abyss: New Tokyo Legacy is the latest JRPG from NIS America, so you can expect plenty of superheroic high schoolers, evil demons, and an alternate dimension full of bad goings-on.
Yup, goings-on. More information on all of these games can be found after the break and a full rundown of this week's new game add-ons and discounts can be found at the PlayStation Blog. (more…)

While Bethesda is getting ready to deliver one of the biggest E3 Press Conferences of the year next week, they still found the time to bring The Elder Scrolls Online to the PS4 and Xbox One this Tuesday. The MMO has ditched its subscription model and only requires a one-time purchase to experience everything it has to offer. So if you've ever wanted to "battle, craft, fish, steal, siege, or explore" in an Elder Scrolls game with other people, now's your chance.
Also available this week is Lego Jurassic World, an adaptation of the four Jurassic Park films with Lego characters filling in for Sam Neill, Jeff Goldblum, Chris Pratt, and Bryce Dallas Howard. Players can escape the dinos this week on practically every current platform including the 3DS, PS3, PS4, Vita, Wii U, Xbox 360, and Xbox One. Must go faster… Must go faster… Must go faster…
The PS Vita will receive two more new games this week in the form of Operation Abyss: New Tokyo Legacy and Terraria. Operation Abyss is a dungeon crawler from NIS America that includes high school students, demonic monsters, an eerie alternate reality underneath Tokyo, and killer robots. That doesn't exactly make it unique among JRPGs, but hey, killer robots! And Terraria is the sandbox game that lets you dig, fight, and build in a charming side-scroller that everyone already seems to love.
Finally this week, Nvidia will release their Nvidia Shield Pro microconsole. If the idea of an Android-powered console that can also stream PC games to your TV is your idea of a good time, the Nvidia Shield Pro is apparently the best way to do that.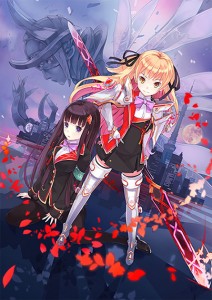 NIS America has announced that they'll be bringing Operation Abyss: New Tokyo Legacy to North America and Europe for the PlayStation Vita in the Spring of 2015. This dungeon-crawler RPG will be available as a digital release as well as a physical one.
The game is set in near-future Tokyo, with genetically engineered monsters called Variants, as well as portals to another dimension called the Abyss. The Code Physics Agency has been created to do some investigating, and have created a group of – you guessed it – teenagers called the Xth Squad to check things out.
The game includes a customization system so you can recruit and train your teens, as well as a "unique cyberpunk story." New Tokyo will be home to over 40 hours of dungeon-crawling, for those of you looking for something to keep you occupied while you wait for Disgaea 5.
Operation Abyss: New Tokyo Legacy will be coming to the Vita in Spring 2015.