All Articles:
Orcs Must Die!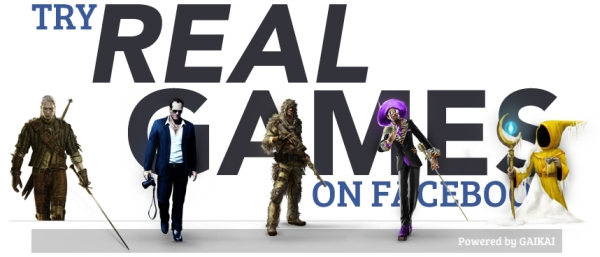 Cloud gaming service Gaikai has announced the beta of it's Facebook app will be available for gamers to try out for free.
Gaikai promises its app will provide "high-end, console quality game experiences" on Facebook through the use of Cloud streaming technology. David Perry, CEO of Gaikai, hopes video game publishers will embrace the service to expand their digital customer base, and underscores the value of letting people try games with no obligation, saying, "The Facebook social graph fuels our mantra 'Try it for free', 'Share it if you like it', 'Buy it if you love it'."
There are a limited number of titles available to play for free in the beta version of the app, which is only currently available in the US and Europe. Saints Row: The Third and Dead Rising 2: Off the Record are available in the US only, while Magicka, Sniper: Ghost Warrior, The Witcher 2: Assassins of Kings, Orcs Must Die!, and Farming Simulator 2011 are available in the US and Europe.
To play, you'll need a broadband Internet connection and Java installed. Gaikai works on PC or Mac in all major browsers. To check out the app for yourself, head over to Facebook and fire up Gaikai right now.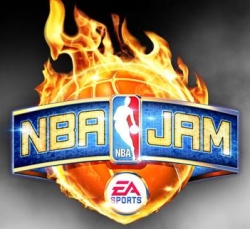 Yesterday's PlayStation Store update was chock full of big new releases and today's Xbox Live Arcade update is nearly as large.
Leading things off again is the en fuego NBA Jam: On Fire Edition. The downloadable basketball game has been priced at 1200 Microsoft Points ($15), the same price as the XBLA-exclusive Orcs Must Die!, a tower defense game from Robot Entertainment.
Also available this week are a pair of Dreamcast ports for 800 Microsoft Points ($10) each: the self-explanatory Sega Bass Fishing and the rhythmic button-pressing of Space Channel 5: Part 2. Ooh-la-la!
Also available this week is the XBLA version of Crysis, which has officially been cataloged in the Games on Demand section of the XBL Marketplace. You can get your graphically-intensive alien invasion on for a price of $19.99.
More details on all of this week's new releases can be found at Major Nelson's blog.
Many of you may recognize Robot Entertainment as formerly Ensemble Studios, creators of Halo Wars and the legendary RTS series Age of Empires. They're still supporting those titles, but today have announced their first new IP, Orcs Must Die! As you may have guessed from the title, this game invites you to slaughter as many of the green fiends as you can. The game combines elements of tower defense and action games, as you set traps to wipe out oncoming waves, or jump into the action yourself.
"Robot exists to make great games that our fans love. Orcs Must Die! is our first original title, and we're counting on players to do what must be done: drive the orcs into oblivion!" demanded Robot CEO Patrick Hudson.
Orcs Must Die! will be showcased at PAX East in Boston from March 11 to 13, so expect more information here on Warp Zoned. The game is scheduled for a summer downloadable release on PC and consoles.