All Articles:
Pac-Man & Galaga Dimensions

It's a heatwave and it's only going to get hotter when Catherine is released in stores next week. The "infidelity sim" will be available for the PS3 and Xbox 360 in a standard edition, an alternate cover version and a "Love Is Over" deluxe edition that comes complete with the main character's clothes and a body pillow depicting the hot blonde he hooks up with. Like I said… It's going to get hot, hot hot.
Also available next week is Pac-Man & Galaga Dimensions, a remixed compilation of two of the greatest 80s arcade games; The Sims 3: Town Life Stuff, another collection of goodies and gadgets for your Sims; and Wildlife Park Tycoon, a game that lets you unleash your inner John Hammond.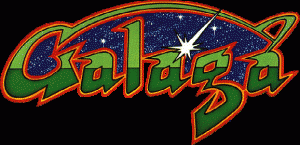 Namco Bandai announced yesterday that two of their most legendary franchises will see new treatments taking advantage of some of the Nintendo 3DS' more distinctive features. No specific release date was mentioned, but sometime this year the publisher will release Pac-Man and Galaga Dimensions, one package including the new Pac-Man Tilt and Galaga 3D Impact. Both games heavily utilize the 3DS' gyroscope; Pac-Man Tilt has players, you guessed it, tilting their 3DS from side to side to work Pac-Man through 2D platforming levels while Galaga 3D Impact has you play from the seat of a turret, moving around to locate and shoot down the Galaga forces coming at you.
Both games seem to deviate greatly from from the formulas we've all grown accustomed to, but it's definitely a cool thing to see them make new gameplay types using all the 3DS has to offer, instead of just giving us the same game from the 80's in 3D.