All Articles:
Pac-Man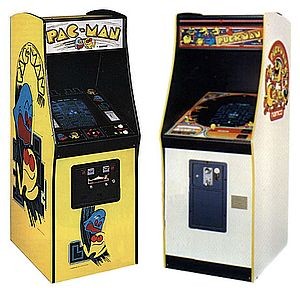 Bandai Namco and Pac-Man have a lot to celebrate thanks to today's big anniversary, but after the year he's had, everyone's favorite ghost-chomper isn't showing any signs of slowing down.
On May 22, 1980, exactly 35 years ago, "Puck Man" made its debut in Japanese arcades. The game and its title character would go on adopt the much better known moniker of Pac-Man a few months later because executive at Midway, its American distributor, feared that unruly teenagers would attempt to vandalize the machines. And just like that, an icon was born.
Pac-Man made the most of its simple "eat dots/avoid ghosts" gameplay model, spawning dozens of sequels, spinoffs, and successors. And its unique mazelike structure shows up again and again in games like Bomberman, The Legend of Zelda, and many others. Pac-Man has appeared on numerous "Best Games of All-Time" lists and was selected as a finalist for the World Video Game Hall of Fame's inaugural class.
"From arcades and consoles to digital and mobile, Pac-Man has remained a fixture in our gaming lives. The endless appeal of the series' simple but masterful design after all this time is nothing short of remarkable," said Jeferson Valadares, the General Manager at Bandai Namco America. "But more than anything else, this is an anniversary for the fans. If you treasure any fond Pac-Man memories of your own from the past 35 years, we hope you share them with someone special today and make some new ones together."
Bandai Namco is hosting a celebration for their most famous creation today at Level 257, a Pac-Man-themed restaurant in Schaumburg, Illinois. Pac-Man's creator, Professor Toru Iwatani, will be on hand to present the birthday cake and I'm sure "Pac Man Fever" will be playing on a continuous loop. Mobile gamers who own Pac-Man on their iOS device will also receive a free update today that adds a "classic-inspired user interface" to the game.
Aside from starring in one of the most beloved video games of all time, Pac-Man manages to keep himself busy with a variety of side projects. Earlier this year, Bud Light borrowed the game's familiar maze to create a "Real Life Pac-Man" commercial for Super Bowl XLIX. More recently, Google also dropped Pac-Man into the real world by offering a playable Pac-Man Street View in Google Maps. And last year the mascot got the chance to duke it out with Mario, Sonic, and Mega Man in Super Smash Bros. For Wii U and 3DS, with his very own Amiibo figure scheduled for release next week.
Let's hope there's also some pizza at that Pac-Man anniversary celebration.