All Articles:
Parasite Eve II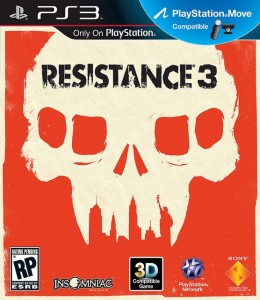 With Microsoft's Summer of Arcade coming to a close, Sony has picked up the slack with an absolutely stellar slate of offerings in the first week of their PSN Play promotion.
Long overshadowed by its younger brother, Street Fighter III: Third Strike Online Edition ($14.99, $11.99 for PSN Plus users) comes to the PlayStation Store as the PSN Play pick. It'll be joined by Hamilton's Great Adventure ($9.99), an adventure game, and Comix Zone ($4.99), a PSN port of the popular Genesis-era beat 'em up. Also available this week is the PSone Classic Parasite Eve II ($5.99).
Finally this week, Sony offers up the Resistance 3 multiplayer beta for all PSN Plus subscribers. The full game will be released on September 6, but beta players will be able to get their hands on two of the game's maps: the Seaside of Glamorgan, Wales, and the Trainyard in Bogota, Colombia.
More information on all of this week's new games and game add-ons can be found at the PlayStation.Blog.