All Articles:
Patapon 3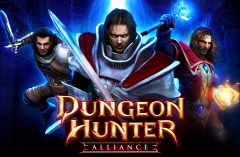 Sony's massive "Spring Fever" sale may be over, but that doesn't mean the consolemaker plans to stop adding awesome games to the PlayStation Store.
This week's offerings include Dungeon Hunter: Alliance, the first ever multiplayer action RPG for the PS3; Might & Magic: Clash of Heroes, the "ultimate puzzle RPG"; and a downloadable version of Assassin's Creed. Best of all, Dungeon Hunter and Might & Magic have been discounted this week for PlayStation Plus members. Dungeon Hunter will be available to download for $9.74 (instead its regular $12.99 pricetag) while Might & Magic can be had for $11.99 ($3 off its $14.99 regular price).
The PSP Store also received one new game this week, Sony's rhythm puzzler Patapon 3.
More information on all of these titles can be found after the break and a full listing of every new add-on to the PlayStation Store can be found at the PlayStation.Blog. (more…)

Next week will be one of the biggest weeks for new releases this year, but that doesn't mean publishers are taking this week off. Instead, they've put together quite possibly the oddest combination of games I've ever seen.
First up is the PS3 (with Move) and Xbox 360 (with Kinect) versions of Michael Jackson: The Experience. The King of Pop will be strutting through your living room with several new songs and a "Singing Mode." If you need to feel the rhythm on the go, Sony will release the PSP rhythm game Patapon 3 this week as well.
Two big games for the kids will be in stores this week, a video game adaptation of the movie Rio (DS, PS3, Wii, Xbox 360) and the uDraw-powered SpongeBob SquigglePants (Wii).
Finally, we have two games that start with D and have been released for other platforms before: Divinity II: The Dragon Knight Saga (Xbox 360 this week, previously on the PC) and Dance Dance Revolution (Xbox 360 this week, previously on the PS3 and Wii).
The full list of the rest of this week's new releases can be found after the break. (more…)
Posted in

DS, News, PC, PS3, PSP, Wii, Xbox 360
Tagged

Dance Dance Revolution, Divinity II: The Dragon Knight Saga, Michael Jackson: The Experience, Patapon 3, RIO, Spongebob Squigglepants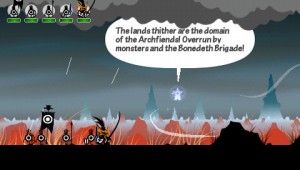 Just pretend for a second that you've had enough of the war drums, armies of little doodle-y heroes, and rhythmic button combinations. Okay, now think logically, because there is no such thing as 'enough.' Sony knows this, and acknowledges the success of the last two Patapon games with Patapon 3, due out on PSP UMD and PSN April 12th.
Players will take form of the "Uberhero Patapon," a symbiosis between your character – The Mighty One – and a fallen Patapon soldier. Though the game promises to be quite similar to the last two Patapon adventures, Patapon 3's development team strived to incorporate feedback received from the players of Patapon 3's beta.
Personally, I can't wait to push Square, Square, Square, Circle, and get a move on with my Uberhero Patapon!