All Articles:
Payday 2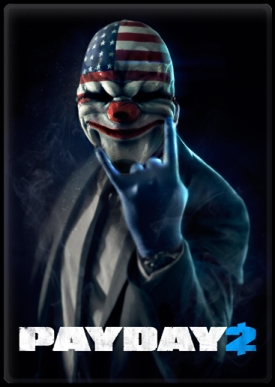 This week's Xbox Games Store update is a big one for Microsoft as the consolemaker has begun offering "Xbox Game Preview" titles for download on the Xbox One. This Steam-like service gives Xbox One owners the chance to support developers by purchasing in-development games. In return, gamers get to play these games before anyone else. Two Xbox Game Preview titles were added to the Xbox storefront earlier this week… Elite: Dangerous and The Long Dark.
Elite: Dangerous, the fourth game in the very influential Elite franchise, is in the works at Frontier Developments. After acquiring a small starship, players will make their way across a "futuristic cutthroat galaxy" in a deep spacefaring simulation. Meanwhile, The Long Dark is bit more earthbound as players will attempt to survive in the frozen wilderness.
Outside of the Xbox Game Preview program, Overkill released Payday 2: Crimewave Edition for the Xbox One this week. Overkill's cooperative heist simulation was originally released for the Xbox 360 in 2013, but the Crimewave Edition comes bundled with all previously-released downloadable content and an enhanced graphics engine.
More information on all of these games can be found after the break. (more…)