All Articles:
Payday: The Heist

It's not exactly Left 4 Dead 3, but Overkill Software (developers of Payday: The Heist) have announced that the universes of their team-based first-person shooter and Valve's team-based first-person shooter will be crossing over in a future project.
Ulf Andersson, Game Director at Overkill, had this to say about the "infectious" news:
"We are excited to be able to confirm that an in-depth collaboration between Overkill and Valve is currently in production.

We are working on a very cool blend of Payday and Left 4 Dead. I am sure it is so exciting that it will have some players check into the hospital before we are done."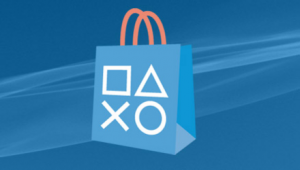 If you're like me, you're making sure you spend $60 in the Playstation Store this month in order to get the $10 credit back in November. Once I signed up for a three-month PS Plus subscription, I realized that it would be easy to drop the remaining $40 on a couple of games.
This week, that task gets even easier for anyone else reaching for that $10 credit. First of all, the initial PS2 titles on the PS Store are obviously still available (GrimGrimoire for $10? Sold!) and we're getting some more neat content to choose from this week! Okabu is out this week – and looking pretty awesome too – as well as Rocketbirds: Hardboiled Chicken. Both of these games are currently 20% off for PS Plus members as well. So you can save while you save on savings. Ahem, /x-zibit.
Dungeon Defenders also seems insane, and I am a sucker for anything tower defense. Sony is offering free Dungeon Defenders DLC for PS Plus members as well. Consider me convinced. Oh, and also, there's some other game – Payday: The Heist. It's probably fun, and has some clowns robbing banks. If you want to play through the first five minutes of The Dark Knight movie, maybe this would be a good purchase for you.
The Store is bursting with even more new releases including Beat Hazard Ultra, an "intense music driven twin-stick arcade shooter;" downloadable versions of Dead Space and Ridge Racer 7; the lovable adventures of Sam & Max: Beyond Time And Space; and the robot boxing of Real Steel.
There are still many discounts on Halloween/Zombie-themed games as well. Check 'em out, and enjoy your credit back in November! Also, look here for all the information about this week's PlayStation Store update.

The Summer of Arcade has been a great way for Microsoft to launch new games on the Xbox Live Arcade over the last three years. So Sony has decided to hold a Summer promotion of their with the similarly themed PlayStation Network Play.
The promotion will begin on August 23 with the release of Street Fighter III: Third Strike Online Edition. But PS3 owners will actually be able to "pre-order" any PSN Play pick five days before each game is released (and they'll receive a free theme as a bonus). Hothead's DeathSpank sequel The Baconing; Majesco's BloodRayne: Betrayal sidescroller; and Sega's top-down vehicle combat game Renegade Ops round out the PSN Play lineup.
Like the Summer of Arcade, gamers who purchase every PSN Play offering will receive a free game. In this case, it's Sony's Payday: The Heist (which is scheduled for a Fall release). And that's not all! Each game will also include exclusive DLC and PlayStation Plus subscribers will receive 20% off any of their Play purchases.
Sony has promised that the PSN Play promotion will be a yearly event, so start counting down to PSN Play 2012 now! Or get your fill of information for the 2011 lineup after the break. (more…)