All Articles:
Peggle 2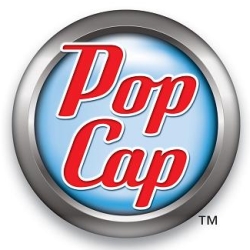 The "HD Team" within PopCap Games that produced the recently released Plants vs Zombies: Garden Warfare will continue their work in the console realm.
"PopCap is now structured in the way we have standard PopCap mobile development and then PopCap HD, which is entirely focused on bringing games to PC and console," Gary Clay, PopCap's Marketing Manager said.
The team definitely has their plate full. In the near term, they plan to create new content for Garden Warfare, with the first update available in March. They are also working on an update to Peggle 2 as well as porting the game to additional consoles besides the Xbox One. Finally, PopCap HD is also developing an original console game unrelated to any previous PopCap property.
Looks like my dream of a Heavy Weapon sequel has been dashed once more.
[Source: Digital Spy]
It's here… it's finally here! Peggle 2 is now available on the Xbox One Games Store courtesy of PopCap Games. The peg-smashing puzzler has been priced at $11.99 and PopCap believes that it might unleash a wave of happiness across the world:
Everything is better with Peggle! Catch Peggle fever now on Xbox One. Master over 120 new levels and trials in the sequel to one of the most addictive puzzle action games of all time. Unleash amazing magic powers as you learn from Peggle Master Bjorn, and four all-new masters like the dark and mysterious Luna, while you shoot balls at colorful, challenging boards of pegs to reach Extreme Fever. But there's more! Unlocked costumes allow you to dress up the various masters for laughs. Four-player Peg Party mode lets you deploy your Peggle skills to the utmost against friends and family. Game DVR lets you save and share replays of your most astonishing shots, while Kinect support gives you the chance to aim and shoot with only your hands and voice. Truly, Peggle 2 is a game for our age, and indeed all ages!
Peggle 2 will be released exclusively for the Xbox One first and will make its way to additional platforms in 2014.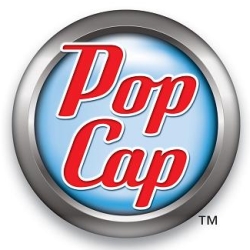 PopCap's Jared Neuss has confirmed that Peggle 2 will be available to download through the Xbox One Game Store on Monday, December 9:
Hey, folks! I'm Jared Neuss, the Producer for Peggle 2 here at PopCap Games. We're incredibly excited to announce that Peggle 2 will be coming to Xbox One next Monday, December 9th! The team and I can't wait for you to meet the brand new Peggle Masters, learn their magical powers and, well, just have a great time. We've got tons of new levels, hundreds of objectives to complete and a whole bunch of ridiculous surprises lined up for you. We think you'll love it.

Unless you hate joy and happiness. In that case, you're on your own.
To get gamers in a peg-popping mood for Monday, Neuss sat down with Microsoft's Jeff Rubenstein and answered a few Peggle 2-related questions at Major Nelson's blog.