All Articles:
Persona 4

Prepare yourself for an unexpected journey with today's PlayStation Store update. Lego The Hobbit is now available to download for the PS3, PS4, and Vita… just in time for the Blu-ray/DVD release of Desolation of Smaug.
If controlling a Lego Minifig version of Bilbo Baggins doesn't interest you, how about a massive starfighter that also morphs (some would say transforms) into a flying mech? Strike Suit Zero: Director's Cut is now available to download for the PlayStation 4 in an enhanced, expanded, and updated version. We took a look at the game's new features a few weeks ago. Speaking of newly enhanced and updated versions of previously released games, the PS4 is now home to Final Fantasy XIV: A Realm Reborn. Square Enix's MMO will be available in stores on April 14, but players who elect to download the game will be able to play it six days early.
Rounding out this week's store update is the next episode in Telltale's Fables adaptation, The Wolf Among Us: A Crooked Mile; the return of R.B.I. Baseball franchise in R.B.I. Baseball 14; and a PS3 release for Shin Megami Tensei: Persona 4. Persona 4 is definitely a PS2 classic and it is now available to download through the PS2 Classics section of the store. Fancy that.
More information on all of this week's release, along with a few others, can be found after the break. And a full rundown of this week's new game add-ons can found at the PlayStation Blog. (more…)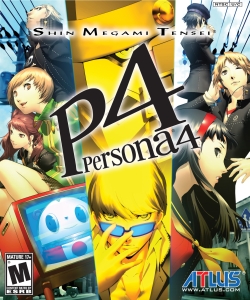 This one was already spoiled by the ESRB yesterday, but Atlus has announced that Persona 4 will be available to download through the PlayStation Network on April 8. The game will be part of the PS2 Classics store for the PS3 and, according to the publisher, there's even a bit of importance to this particular release date:
Astute fans will recognize the date is three days before the main character transfers to Yasogami High School, so if you're the type of super-dedicated player that wants to play the game exactly to the calendar date, there's still time!
Persona 4's price is currently unknown but PS2 Classics are typically sell for $10.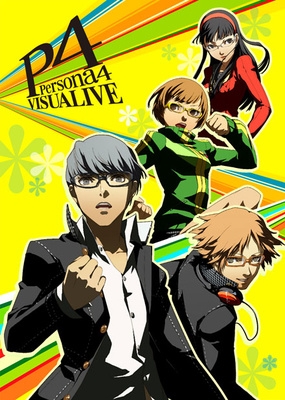 Atlus' RPG/school sim Persona 4 has been seeing a lot of attention lately in it's home country of Japan. At the Tokyo Game show this year, two new games in the franchise were announced, Persona 4: The Golden for Vita and Persona 4: Ultimate Mayonaka Arena for Xbox 360/PS3. Even an anime based on the series, called "Persona 4: The Animation," has begun airing in Japan and is on episode six.
The video game is breaking some entirely new ground as well… ground in REAL LIFE. The new production company Marvelous AQL has greenlit Visualive Persona 4, a stage play based on the popular video game. The play is set to run from March 15, 2012 through the 20th at the Sunshine theater in Tokyo.
The voice actor for Teddie (Kuma in the Japanese version) is even reprising his role from the video game on stage.
[Source: Anime News Network]