All Articles:
PlanetSide 2

Are you ready to be the Batman? After a few delays, Rocksteady is finally ready to unleash Batman: Arkham Knight (PS4) on the PlayStation Store. Bruce Wayne was joined by another high-flying hero on the PS4 as Cacpom released the Devil May Cry 4: Special Edition yesterday. The remake includes new playable characters and game modes, as well as an enhanced framerate and graphics. Also available for the PS4 this week is PlanetSide 2, a free-to-play shooter that marks the debut of Daybreak Games, the MMO publisher formerly known as Sony Online Entertainment.
If you're looking for something a bit more talky, PS4 and PS3 owners will receive access to Telltale's third Tales From the Borderlands episode, Catch A Ride. And finally, PS3 owners will be able to experience (or re-experience) Suikoden III, a classic RPG originally released for the PS2.
More information on all of these games (and a few others) can be found after the break. And, as always, a rundown of this week's new game add-ons and discounts can be found at the PlayStation Blog. (more…)

With E3 only days away, game companies are building up momentum to their main expo events with some big announcements. Keen to push their new PlayStation 4 console, Sony has announced not one, but two, free-to-play titles that will hit the console this year.
The first is MMO DC Universe Online, which seems fitting as it was the first MMO available for the PS4's predecessor, the PS3. Speaking about the PS3 version, Laura Naviaux, Senior VP for Sony Online Entertainment's Global Sales and Marketing Division, said, "Its thriving community is proof that we can create an exciting and robust console experience for players."
The second title is the MMO FPS PlanetSide 2, which up until now was only available on PC. Its announcement once again confirms the PS4's architecture being closely aligned with the PC market. Naviaux commented that "players have been asking for PlanetSide 2 to be playable on consoles, and PS4 is the ideal platform to showcase the game's beauty, depth and frenetic open world combat."
Naviaux's boss, Sony Online Entertainment President John Smedley, expanded on her comments: "Since the launch of the original EverQuest, we have pioneered major shifts in the development of MMOs and videogames as a whole, and now we're bringing our titles to the forefront of next-gen gaming. Players are evolving and want a variety of ways to access and play games. Our goal is to deliver epic gaming experiences that players crave while harnessing the awesome power and technology of this incredible new platform. We are thrilled to bring two of our most popular free-to-play games to PS4."
E3 2013 trailers for both games can be found after the break. (more…)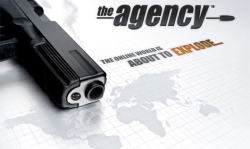 Sony Online Entertainment has announced has they've laid off over 200 employees at studios in Denver, Tuscon and Seattle. Due to these cutbacks, the publisher has also confirmed the cancellation of The Agency, the long-in-development espionage MMO that was planned for the PC and PS3.
In a public statement, SOE said these layoffs would not effect current games like the recently released DC Universe Online. They also reiterated that EverQuest 3 and PlanetSide 2 are still in development.