All Articles:
PlayStation Move: Ape Escape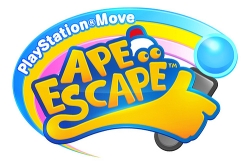 Sony has updated the PlayStation Store with a new Move-enabled game, two PSone imports straight from Japan and a quartet of free games for PlayStation Plus subscribers. Oh, and the Uncharted 3: Drake's Deception multiplayer beta is now available for all.
Move owners will get the chance to download PlayStation Move Ape Escape, a new take on the series that very closely resembles a light gun shooter. Import fans have two new games to choose from this week: Rapid Angel, a beat 'em up/platformer; and Yakiniku Bugyou, a cooking sim.
If you're a PlayStation Plus subscriber, you'll receive several free games this week including:
Alien Zombie Death (PSP Mini, $3.99 value)
Bomberman Ultra ($9.99 value)
Me Monstar: Hear Me Roar (Exclusive to Plus)
Medievil (PSone Classic, $5.99 value)
More details about this week's new releases can be found after the break. A complete rundown of new Store content can be found at the PlayStation.Blog. (more…)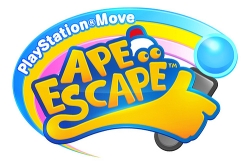 Sony has announced they'll be bringing the crazy antics of the Ape Escape crew to the PS3 for the first time this Summer in PlayStation Move: Ape Escape.
PlayStation Move: Ape Escape will be available exclusively on the PlayStation Network and it'll transform your Move controller into a variety of gadgets to trap those invading monkeys. These gadgets will be controlled like a first person rail shooter across 15 new levels.
There'll also be a "MonkeyPedia" to keep track of the captured simians and a series of minigames with names like Tag Rally, Slingsnipe! and Sprayzer Defense Force.
You can check out the first screenshots at the PlayStation.Blog.