All Articles:
Pokemon Rumble U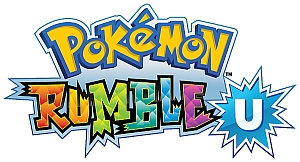 It's Thursday and Nintendo has announced their newest batch of downloadable titles. This week, four games will be added to Nintendo's download services, three for the Wii U and one for the 3DS.
Today's new Wii U offerings include Pokemon Rumble U, a multiplayer Pokemon brawler, and The Legend of Zelda, one of the greatest NES, nay video games, of all time. Rayman Legends, Ubisoft's latest platformer starring the crazy-limbed hero, will be available on Tuesday.
Over on the 3DS, Mario's evil half is back in Wario Land 3, a Game Boy Color classic that is now available through the 3DS eShop.
More information on all of these titles is available after the break. (more…)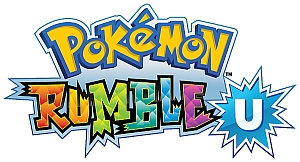 Nintendo has announced that Pokemon Rumble U, and an accompanying array of NFC-enabled figures, will be available on August 29. The game, which has been priced at $17.99, will be downloadable from the Wii U eShop. The figures, which are sold in "concealed capsules," will be available exclusively at GameStop stores.
Pokemon Rumble U is the tale of a great adventure featuring Toy Pokemon, beginning when a delivery of Toy Pokemon is swept down a river and washes up on a strange riverbank. Our bewildered Pokemon heroes set out to find their way back to the Toy Pokemon Shop. Along the way they discover all is not right. Players will learn why some of the Toy Pokemon are fighting each other, and what the enemy Pokemon are plotting.
Pokemon Rumble U's players (up to four simultaneously) will travel through a variety of Pokemon locales including Sparkly Playland, Mysterious Forest, and Blue Sky Park as they battle all 649 Pokemon and giant bosses.

Nintendo has announced the first Pokemon game for the Wii U and, sadly, it's not the high definition open-world RPG everyone was hoping for. Instead, it's a new entry in the Pokemon Scramble series of melee brawlers.
Pokemon Scramble U will include all 649 Pocket Monsters, along with a four-player multiplayer mode and the ability to display over 100 Pokemon on screen at once. That is a truly royal rumble.
Right now, the game will be available on the Japanese eShop this Spring. An American release hasn't been announced yet, but come on, it's Pokemon (and the first two games in the series were released in America as Pokemon Rumble and Pokemon Rumble Blast).
[Request: God is a Geek]