Recent Articles:
Pokemon X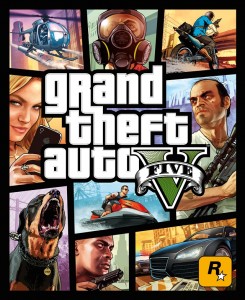 Once again, Grand Theft Auto V reigns supreme. The latest entry in Rockstar's blockbuster franchise remains atop the NPD Group's monthly tabulations of the best-selling games at retail.
It's important to note that GTA5 didn't pull off this repeat performance against a group of lightweights. The remaining spots in the top ten, all nine of them, were claimed by new releases. You can check out the rest of the top ten right here and, if you gambled that Pokemon X would sell more copies than Pokemon Y, it's time to collect:
Bestselling Games in October 2013
1. Grand Theft Auto V (Xbox 360, PS3)
2. Pokemon X (3DS)
3. Pokemon Y (3DS)
4. Battlefield 4 (Xbox 360, PS3, PC)
5. Batman: Arkham Origins (Xbox 360, PS3, Wii U, PC)
6. Assassin's Creed IV: Black Flag (Xbox 360, PS3, Wii U)
7. NBA 2K14 (Xbox 360, PS3, PC)
8. Skylanders Swap Force (Wii, Xbox 360, PS3, Wii U, 3DS)
9. Lego Marvel Super Heroes (Xbox 360, PS3, Wii U, 3DS, Vita, PC)
10. WWE 2K14 (Xbox 360, PS3)
According to Joystiq, GTA5 wasn't the only big winner last month. The entire industry had a very profitable four weeks as last month's software sales were higher than the same period from 2012, making October 2013 the third month in a row to see year-over-year sales gains.
Posted in

3DS, News, PC, PS3, Vita, Wii, Wii U, Xbox 360
Tagged

Assassin's Creed IV: Black Flag, Batman: Arkham Origins, Battlefield 4, Grand Theft Auto V, Lego Marvel Super Heroes, NBA 2K14, NPD, Pokemon X, Pokemon Y, Skylanders Swap Force, WWE 2K14