All Articles:
Police Warfare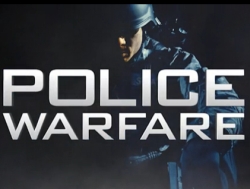 Elastic Games, a newly launched company comprised of veteran developers from Ubisoft, Epic, and Rockstar has launched a Kickstarter campaign to fund their ambitious multiplayer shooter Police Warfare. Yes, it's another Kickstarter campaign, but Police Warfare sounds super awesome, promising to combine the expansive scope of Battlefield 3 with the "cops and robbers" feel of Heat. That is, if Elastic can reach their funding goal of $325,000 (as of this writing, they're at $15,000).
Players will experience the gorgeous visuals, punchy sound design, and fluid controls they expect in a AAA FPS. All this while a clash of titans takes place in sunny Los Angeles between America's oldest and most distinguished SWAT division, and a group of former private military contractors armed to the teeth in the latest weapons, vehicles and gadgets. This isn't just a bank heist… this is war.
Even in this very early state, Police Warfare looks amazing with multiple character classes (Assault, Sniper, Support), vehicles and a ton weapons (including a taser mine). If Elastic exceeds their funding goal, they plan to add more maps, more weapons, and more platforms (including the PS3 and Xbox 360).