All Articles:
Pro Evolution Soccer 2011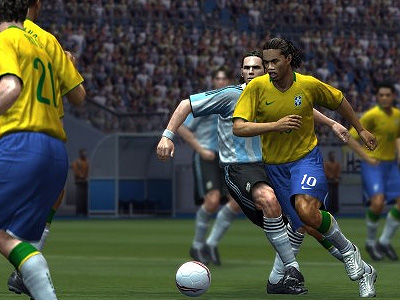 Soccer fans, you got the best kind of DLC coming your way – the free kind. Konami's Pro Evolution Soccer 2011 will contain a free pack on March 15. Team updates include Winter transfers and movements up to the end of the January transfer window for 135 Club teams, Spain's new team kit and Sweden's national team's away kit. Also included are ten new boot styles from Adidas, Nike, Puma and Umbro. Sounds like some nice free swag, compliments of Konami.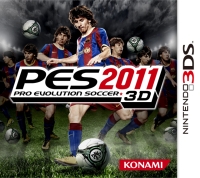 Konami has announced that Pro Evolution Soccer 2011 3D will launch alongside the 3DS hardware in March. The game will actually corner kick its way into stores on March 25, two days ahead of Nintendo's new handheld.
Konami promises to give "real depth" to the game of soccer on the 3DS with a unique new view of the field:
PES 2011 3D puts you at the heart of every pass, through-ball and shot, with its unique 'Player' camera shadowing the user's every movement, right in the middle of the unfolding match. Thus, players can see their team mates making runs in the channels and moving into space, meaning PES 2011 3D makes the player an integral part of a successful team. Using the 3D capabilities of the Nintendo 3DS, the camera views also allow the user to visually ascertain how far away a team mate is, allowing for more instinctive long passes and dynamic movement.