All Articles:
Ragnarok Odyssey Ace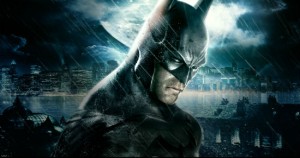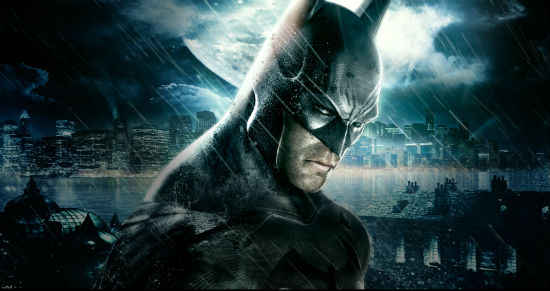 It's another big week for the PlayStation Store as Sony has added almost ten games to their digital storefront.
PlayStation 4 owners will want to check out Mercenary Kings. The 2D shooter has been described as Borderlands meets Metal Slug and it has been inducted into the Instant Game Collection for PlayStation Plus subscribers. If you're not a Plus subscriber, Mercenary Kings will set you back $19.99.
Over on the PS3, WB Games has re-released the formerly Vita-exclusive Batman: Arkham Origins Blackgate as a "Deluxe Edition" on the PS3. The Batman side-scroller will be joined by another game that makes use of the 2D plane, BlazBlue: Chronophantasma, the latest fighter from Arc System Works. And just in time for Opening Day, PS3 owners will also be able to download MLB 14: The Show today. MLB 14 is also available for the Vita, but it isn't a Cross-Buy title. Speaking of the Vita, action RPG Ragnarok Odyssey Ace was added to the PS Store by XSEED. Like MLB 14, a PS3 version is also available.
Rounding out this week's new releases is Shin Megami Tensei: Devil Summoner: Raidou Kuzunoha Vs The Soulless Army, a PS2 Classic from Atlus' long-running RPG series, and Jimmie Johnson's Anything With An Engine, a kart racer starring NASCAR driver Jimmie Johnson.
More details on all of these titles can be found after the break. And a complete rundown of this week's new game add-ons can be found at the PlayStation Blog. (more…)

Just three new retail releases this week, but all three can be considered very important to somebody.
Bethesda will release The Elder Scrolls Online for the PC on April 4. The MMORPG, the first for the franchise, has been a long time coming and fans are eager to see if it can stack up to the Skyrim and Oblivion. The Elder Scrolls Online is also in development for the PS4 and Xbox One and will be available in June.
With 2K dropping out of the baseball simulation competition, Sony will be releasing the year's only baseball simulation this year, MLB 14: The Show. The PS3 and Vita versions of the game will be released on April 1 with a PS4 version planned for May.
Finally this week, XSEED will bring their monster hunter, Ragnarok Odyssey Ace, to the PS3 and Vita. People like the series, so that qualifies as "important" in my book.
XSEED went into detail on the PlayStation Blog about all of the new features coming to Ragnarok Odyssey Ace, which will be releasing for PlayStation 3 and Vita on April 1.
The original game, which was designed to be played on the go, pits players – alone or with up to three friends – against giant bosses in a Norse-themed world. Played can "use their gravity-defying powers to fly circles around the giants and take them apart piece by piece." Sounds amazing, right? But with Ace, there have been loads of added features, including more options for character customization, elite-level AI mercenaries, Ace skills (new job-specific powers), and even a brand new dungeon after chapter 9, which was the end of the original game. This is a lot of content: "the new Tower of Yggdrasil has 400 floors… each of which changes its layout with every visit."
The developers have also added "a variety of enhancements that make Ragnarok Odyssey more convenient to play," including a new, easier merchant system and new control schemes, "and, Thor's name be praised, the benefits of weapon refining are no longer random."
Ragnarok Odyssey Ace will be released digitally and physically on April 1 for the PlayStation 3 and PlayStation Vita. The PS3 version will cost $39.99, while Vita owners will have two options – the physical limited edition (which comes with a soundtrack CD) for $39.99, or the digital edition all by itself for $34.99.