All Articles:
Rain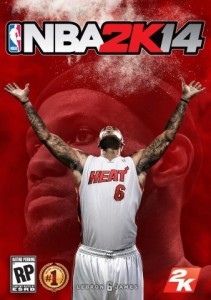 The rain has begun to fall on the PlayStation Store as Sony Japan's PS3 adventure game, Rain, is now available to download. The story of two invisible children who have to find their way out of a city, Rain has received considerable attention for its moody and atmospheric visuals. Also available this week is NBA 2K14 (PS3), the latest game in the popular basketball franchise.
What else is available this week for the PS3? Well, there's Flashback, Ubisoft's HD remake of the renowned side-scrolling; Pro Foosball, a video game version of everyone's favorite bar game; and Skydive: Proximity Flight, a skydiving sim. Finally, PS3 owners will get a chance to download the PS2 Classic Fatal Frame III: The Tormented.
Over on the Vita side, this week sees the release of Atelier Meruru Plus: The Apprentice of Arland. The RPG is now available in portable form and with all of its previously released DLC expansion content. And last, but not least, we've got Die! Die! Die!, a game that asks players to invade the human body to destroy malicious microbes. Because that's totally how being a doctor works.
As always, more information about all of these games can be found after the break and a full rundown of this week's new game add-ons can be found at the PlayStation Blog. (more…)