All Articles:
Rare Replay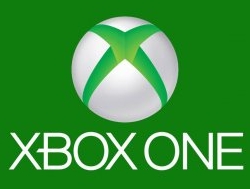 Gamers who receive an Xbox One 1TB Holiday Bundle under the tree this Christmas will also receive a gargantuan gaggle of free games from Microsoft.
Available beginning in October for $399, the Holiday Bundle will also include physical copies of Gears of War: Ultimate Edition and Rare Replay, as well as a download code for Ori and the Blind Forest. A three-game bundle is already a pretty great deal, but it gets even better when you realize that Rare Replay is a collection of 30 of Rare's most popular titles. Battletoads, Perfect Dark, Killer Instinct Gold… they're all here (a complete list of Rare Replay's contents can be found right here). And if we keep counting, we can add four more Gears of War games as the Ultimate Edition includes a download code for the Xbox 360 editions of Gears of War, Gears of War 2, Gears of War 3, and Gears of War: Judgment.
And when you add it all together you get 36 games in a single bundle. That's actually pretty impressive. More details about the bundle can be found at Xbox.com.