All Articles:
Rayman Origins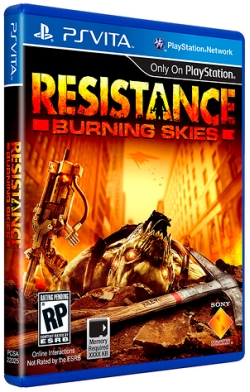 Sony has performed their weekly update on the PlayStation Store and added a pair of new Vita games, a pair of new PSN games, and a pair of new full PS3 games.
This week's Vita update features Sony's new FPS for the handheld, Resistance: Burning Skies. Also available is a chess simulator, Pure Chess.
And speaking of Pure Chess, the game is also available on the PSN. Both versions include PS3/Vita cross-platform play, but sadly, each version of the game is a separate download. So if you want it on both the PSN and the Vita, you'll have to buy it twice. If you'd prefer something a little less cerebral in your PSN downloads, also new is the off-road racer Mad Riders.
On the PS3 Full Game front, Sony has added Assassin's Creed: Revelations and Rayman Origins to the store this week.
Finally, there's more Rayman in the PS2 Classics section as Rayman Arena has also been added as well as a Vita demo of Gravity Rush.
Hit the jump for a complete rundown on all of these titles, and head over to the PlayStation Blog for a look at this week's new game add-ons. (more…)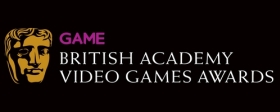 The British Academy of Film and Television Arts handed out the 2012 BAFTA Video Game Awards in merry old England last night. And like most other award shows this year, Portal 2 came away with "Best Game" honors. Valve's teleporting sequel also won the "Design" and Story" awards.
Other big winners include Batman: Arkham City (winner of the the "Action" award and a "Performer" award for Mark Hamill's role as The Joker), LittleBigPlanet 2 (which took home the "Family" and "Game Innovation" awards), and Battlefield 3 (which won the "Online – Multiplayer" and "Audio Achievement" awards). Battlefield 3 was also selected by fans as the winner of this year's GAME Award, which is sponsored by the British retailer. But with all their financial troubles, this might be the last GAME Award ever awarded.
Hit the jump for the complete list of winners. (more…)

Assassin's Creed: Revelations… Driver: San Francisco… Call of Juarez: The Cartel… Tom Clancy's Ghost Recon: Future Soldier…
Ubisoft's E3 2011 lineup is full of familiar faces from the company's strong stable of franchises. But the publisher has also promised several "exclusive new announcements," so there's sure to be a few surprises next month. Maybe they'll even announce the long-awaited Beyond Good & Evil 2. But that's just speculation at this point.
You can check out the full list of titles Ubisoft plans to bring to E3 right here:
The Adventures of Tintin (TBA)
Assassin's Creed: Revelations (PC, PS3, Xbox 360)
Call of Juarez: The Cartel (PC, PS3, Xbox 360)
Driver: San Francisco (PC, PS3, Wii, Xbox 360)
From Dust (PS3, Xbox 360)
Just Dance Next (TBA)
MotionSports Adrenaline (Xbox 360)
Raving Rabbids Next (TBA)
Rayman Origins (PS3, Wii, Xbox 360)
Rocksmith (PS3, Xbox 360)
Tom Clancy's Ghost Recon: Future Soldier (PC, PS3, Xbox 360)
Tom Clancy's Ghost Recon Online (PC)
TrackMania 2 Canyon (PC)
Your Shape Next (TBA)
"Ubisoft has been delivering top-notch entertainment for 25 years, and we're incredibly grateful for all of our fans," said Yves Guillemot, chief executive officer at Ubisoft. "We plan for the upcoming years to be just as exciting and full of innovation, and the wide range of creative, fun and unique titles we're demonstrating at E3 illustrate the stellar talent of our development teams and Ubisoft's ongoing investment in delivering entertaining and innovative products to consumers."
Ubisoft will hold their 2011 E3 Press Conference on Monday, June 6 at 5:30 PM (Eastern Time). The publisher plans to broadcast a live stream of the presentation at UPlay.com and YouTube.com/ubisoft.