All Articles:
Renegade Ops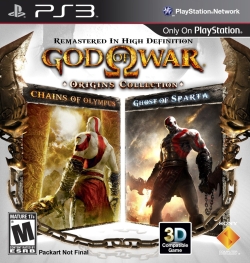 Prepare yourself PS3 owners, Sony has graced the PlayStation Store with another massive update that is sure to include something for everyone.
Leading the way this week is a downloadable version of God of War: Origins Collection. The HD remake of Kratos's PSP adventures is also available in retail stores today.
Today's PSN Play entry is Renegade Ops, a vehicular combat game from Sega where the vehicle combat doesn't involve a tournament for psychopaths. I know, right? Instead, players get behind the wheel of "an elite mobile commando unit sent behind enemy lines to defeat Inferno, a madman intent on global domination!"
Also available this week is Eric Chahi's god game, From Dust; budget racer Ferrari: The Race Experience; a downloadable version of Epic's Bulletstorm; Cyberbots: Fullmetal Madness, a Capcom fighter that never before made it to America; and PSone Classic Pong: The Next Level.
More information on all of this week's new releases and game add-ons can be found at the PlayStation.Blog.