All Articles:
Resident Evil: Operation Raccoon City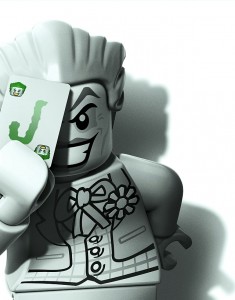 We've got Lego superheroes, water puzzles, and a whole mess of zombies in this week's PlayStation Store update. Here's a look at the PS3 Full Games and PSN titles available this week. The PS Vita and PS Mini games can be found after the break.
PS3 Full Games
Lego Batman 2: DC Super Heroes ($49.99)
The Dynamic Duo of Batman and Robin join other famous super heroes from the DC Universe including Superman, Wonder Woman and Green Lantern to save Gotham City from destruction at the hands of the notorious villains Lex Luthor and the Joker. Collect 50 DC Comics characters, flex your new super abilities, and master new suits and gadgets. Players can also explore Gotham City and unlock a variety of cool vehicles.
Resident Evil: Operation Raccoon City ($49.99)
Operation Raccoon City is a unique and brutal three way shooter set in the terrifying world of Resident Evil. Play as Umbrella Security Service, sent in to the city to cover up Umbrella crimes. Zombies and bio-organic weapons flood the city but a bigger threat to your mission exists: a government Spec Ops unit has been sent in to hunt you down and capture the evidence you're fighting to destroy.
PSN Games
Malicious ($9.99)
Take control of the Spirit Vessel and battle waves of brutal fighters and colossal enemies to rid the world of the evil force of Malicious. Gain new weapons, build your powers and perform devastating combo attacks as the final showdown between good and evil draws near.
Worms 2: Armageddon Game of the Year ($27.49)
Worms 2: Armageddon, the turn-based-strategy blast-a-thon, returns in a new Game of the Year Edition. Packed with features set to satisfy both new and older generation Worms players alike, this online and offline destruction-fest is set to go global with its unique brand of easy to learn, but hard to master gameplay. Included is the feature-packed standard version of the game and all of the great additional content! (more…)