All Articles:
Resident Evil: The Mercenaries 3D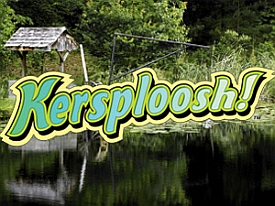 Welcome to another week of Nintendo downloads. Leading off this week is the awesomely titled Kersploosh! Nintendo's "throwing stuff down a well" sim is available to download now from the 3DS eShop. And for you Pokemon fans out there, a demo of Pokemon Mystery Dungeon: Gates to Infinity is now available as well.
Four additional games have been added to the 3DS eShop today including Resident Evil: The Mercenaries 3D, a multiplayer arena fighter; 3D; ATV Wild Ride 3D, an offroad racer; Wrecking Crew, the NES classic; and Nano Assault EX, a space shooter.
Finally, a new NeoGeo game will be available on the Wii Shop Channel's Virtual Console today: The King of Fighters '98.
You can find more information on all of these titles after the break. (more…)