All Articles:
Ride

"As a man, I'm flesh and blood, I can be ignored, I can be destroyed. But as a symbol… as a symbol I can be incorruptible, I can be everlasting."
Rocksteady's Batman: Arkham Knight, the final chapter in the Arkham saga, is finally here and if the rumors are true, it might be the final chapter of The Dark Knight's crimefighting career. But Batman is a symbol and Batman is forever. He will live on. He will return.
Batman: Arkham Knight will be available for the PC, PS4, and Xbox One. And in case you haven't upgraded to a current-generation system yet, a PS4 + Batman: Arkham Knight Console Bundle is also available this week.
In non-Batman new release news, Square Enix is finally ready to release the first major expansion for Final Fantasy XIV: A Realm Reborn. Titled Final Fantasy XIV: Heavensward, the MMO will recruit players to fight in the thousand-year Dragonsong War on the PC, PS4, and PS3. If you're new to the Final Fantasy XIV universe, Square Enix will also release the Final Fantasy XIV: The Complete Experience package, which includes A Realm Reborn and Heavensward, on the PC, PS4, and PS3.
Finally this week, Bandai Namco and Milestone will release the motorcycle racer Ride for the PS4 and Xbox One.
But you know who loves to ride a motorcycle? Batman, that's who.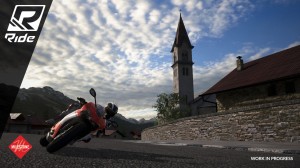 Bandai Namco has announced Ride, a motorcycle racer from developer Milestone, won't cross the finish line on May 19 as previously thought. Instead, the game will be released on June 23 for the PC, PS4, Xbox One, PS3, and Xbox 360. No reason was given for the month-long delay.
Ride will launch as expected across Europe this Friday, April 10.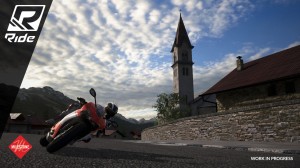 Bandai Namco has teamed up with developer Milestone to bring Ride, which is a "complete motorcycle racing simulator," to North America. Players will be able to choose from more than 100 motorcycles and take their pick of circuits – ride through the city, the country, or check out "historic tracks from the world of motorcycling." There will be four different categories of motorcycles available – Historical, Naked, Superbikes, and Supersports. You will also be able to customize both your vehicle and your rider.
Chris Gilbert, Senior Vice President of Sales and Marketing at Bandai Namco, said, "With Ride, Milestone has captured the quintessential motorcycle racing experience, with a huge selection of bikes, tracks and customization… With so much content, coupled with true-to-life racing simulation, motorcycle fans will finally have the next-gen racer they've been waiting for, and gamers of all stripes can experience the adrenaline rush of the redline."
Ride will be coming to the PlayStation 3, PlayStation 4, Xbox 360, and Xbox One in Spring 2015. It's also playable right now (and all weekend) at the PlayStation Experience in Las Vegas.