All Articles:
Ridge Racer Unbounded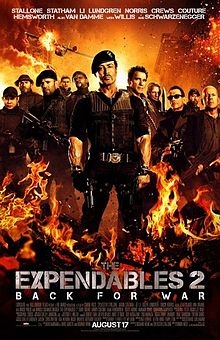 Sad news, Grand Theft Auto III was originally planned to be added to the PlayStation Store today, but it's been delayed. A new release date will be announced soon. Moving on…
This week marks the start of Sony's PSN Play 2012 promotion and it begins with a bang with The Expendables 2. The plot of the tie-in game will actually lead into this Summer's blockbuster movie that stars Sylvester Stallone, Arnold Schwarzenegger, Bruce Willis, Jason Statham, Jet Li, Chuck Norris, Jean Claude Van Damme, and many, many more.
On the PS3 Full Games side of the store, Namco Bandai has added the Burnout-inspired Ridge Racer Unbounded to the PlayStation Store.
Also available this week is a PS2 Classic that is definitely deserving of the label: War of the Monsters. The monster battling game was a bit of a sleeper hit back in the day, but it developed a huge cult following that is sure to be thrilled about it's appearance among the PS2 Classics.
Finally, Atlus has brought their PSP RPG (yes, they still make those) Growlanser: Wayfarer of Time to the PlayStation Store.
Hit the jump for more information on all of this week's releases and head over to the PlayStation Blog for more details on all of this week's new game add-ons. (more…)