All Articles:
Rival Turf!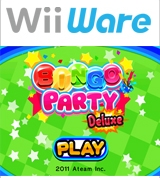 It's Monday morning and the weekly Nintendo Download is here, on schedule and as uneventful as ever.
This week sees the release of Bingo Party Deluxe on the Wii Shop Channel and Rival Turf! (formerly of the Super NES) on the Virtual Console.
The DSiWare Shop has received a trio of new games: priate puzzle-action game Ikibago; the action RPG Anonymous Notes: Chapter 2 – From The Abyss; and the slef-explanatory Picture Perfect Pocket Stylist.
More information on all of these games can be found after the break. (more…)