All Articles:
Sam & Max: Beyond Time and Space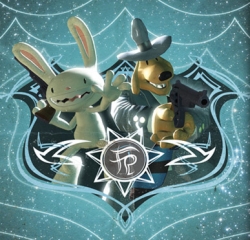 Telltale Games announced today that the iOS version of "Ice Station Santa," the first episode of Sam & Max: Beyond Time and Space, is free to download for a limited time.
In addition, all of the follow up installments in the collection are available for $2.99, or 40% off their original price.
If you're a fan of the series, and have been wondering if getting Sam & Max on your iDevice is worth it, remember that there's a ton of iOS-specific content like a competitive Whack-Da-Ratz minigame, and a sound board that allows you to create your own mix of words straight from the game.
To download it now, be sure to check out the Sam & Max: Beyond Space and Time page on the iTunes Store.