All Articles:
Sam & Max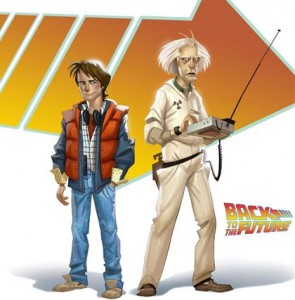 This week should be pretty special for many different types of gamers on the PSN, especially fans of Telltale Games. Most notable on the PlayStation Store update this week is Back to the Future: The Game, featuring Christopher Lloyd himself as Doc and the best Michael J. Fox impersonation ever. I've heard nothing but good things about this game so you couldn't go wrong with a $19.99 subscription. Also from the folks behind Monkey Island comes four new Sam & Max episodes exclusive to the PSN, for $8.99 a piece.
Acceleration of SUGURI X-Edition and ATV Pure round out the new games list with insane robot combat and quad racing, respectively.
There's also a few notable entries outside of new games. The demo for the much-anticipated Yakuza 4 is available for PlayStation Plus subscribers, and the Killzone 3 single player demo is available in 3D and normal for all PSN gamers. Definitely check that one out if you haven't already.
Most importantly for me, as you may tell from our podcasts, is Tactics Ogre: Let Us Cling Together. You read that right, Square Enix has released a PSP game on the PSN. No one expected this to land digitally, but Senior Editor Nicole Kline speculated that because the NGP will for the most part use digital media, Square may finally have to get their act together. In any case, be sure to take a look at this masterpiece, as well as more information on the new games on the Store after the break (details on all of this week's add-ons can be found at the PlayStation.Blog). (more…)