All Articles:
Sanctum 2

Coffee Stain Studios' tower defense/first person shooter sequel, Sanctum 2, is now available on the Xbox Live Arcade. Priced at 1200 Microsoft Points ($15), Sanctum 2 promises to be "Bigger, Badder, and Better" than its predecessor:
Sanctum 2 is the sequel to the tower defense/first-person shooter hybrid Sanctum. Players take the role of an elite soldier whose mission is to protect the Cores from hordes of mysterious alien creatures while playing as one of four distinct classes, all with their own unique abilities.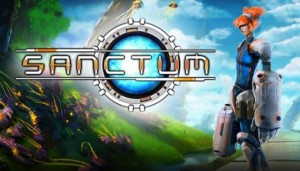 Coffee Stain Studios recently announced a sequel to their first person co-op shooter/tower defense game, Sanctum. Joystiq revealed that the sequel, Sanctum 2, will be out sometime in 2013.
Unlike the original, which was a PC exclusive that sold over 300,000 units on Steam, the sequel will be released for "digital console platforms," including PC, the PSN, and XBLA.
Ted Lange, executive producer for Reverb Publishing, said "Sanctum has been a huge success on Steam for Coffee Stain Studios, and bringing the next version to console players as well as the PC market is a great next step to share this unique experience. We all have logged quite a few hours with Sanctum and can definitively say that what Coffee Stain has in store for Sanctum 2 will blow the minds of Sanctum fans and new gamers alike."
Check out Sanctum on Steam, or pick it up for $9.99.