All Articles:
Scram Kitty and His Buddy On Rails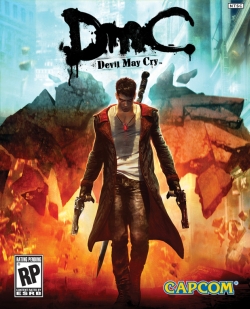 The devil is in the details in this week's PlayStation Store update. First up, the devil you know is DMC: Devil May Cry Definitive Edition, which has been prettied up and remade for the PS4 by Capcom and Ninja Theory. Capcom got a lot of flak for giving DMC to an outside development team, but this re-release shows the publisher thinks the gaming community might have turned around on it in the last few years.
This week's devil you don't know is Hotline Miami 2: Wrong Number, Dennaton's sequel to their 2012 top-down shooter. Everything in Hotline Miami 2 is bigger than its predecessor and it will mark the end of the Hotline Miami "Saga." Hotline Miami 2 is part of Song's Spring Fever promotion and it's a Cross-Buy game on the PS3, PS4, and PS Vita. A slightly less distressing top-down game, the cute and cuddly Scram Kitty DX, is also available as a Cross-Buy game on the PS4 and PS Vita.
Finally this week, the third episode of Capcom's Resident Evil Revelations 2 project, Judgment, is available to download on the PS3 and PS4. This time, "Claire and Moira search for a way into the Overseer's tower."
More details about these games (and a few more new releases) can be found after the break. A full rundown of this week's new game add-ons and discounts can be found at the PlayStation Blog. (more…)