All Articles:
Sea of Thieves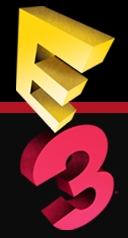 The Game Critics Awards has announced their annual Best of E3 nominations, and DICE's Battlefield 1 has asserted its greatness with five nominations, including one for "Best of Show." Battlefield 1's other nominations include "Best Console Game," "Best PC Game," "Best Action Game," and "Best Online Multiplayer."
Five other games will compete with the historical shooter for top honors including Dishonored 2, Horizon: Zero Dawn, Sea of Thieves, The Legend of Zelda: Breath of the Wild, and Titanfall 2. With four nominations apiece, Dishonored 2 and Horizon: Zero Dawn will surely provide some stiff competition for Battlefield 1.
The Game Critics Awards will announce the winners for Best of E3 2016 next Tuesday, July 5. A complete list of this year nominees can be found after the break. (more…)
Posted in

News, PC, PS3, PS4, Switch, Wii U, Xbox 360, Xbox One
Tagged

Batman: Arkham VR, Battlefield 1, Civilization VI, Dishonored 2, E3 2016, Final Fantasy XV, Forza Horizon 3, God of War 4, Horizon: Zero Dawn, Injustice 2, Inside, Sea of Thieves, Skylanders Imaginators, Steep, The Legend of Zelda: Breath of the Wild, TitanFall 2
Rare isn't just going back to the past, they're also looking to the future with Sea of Thieves, their first non-Kinect game in seven years. Arrrr you ready to learn more?
Sea of Thieves is a multiplayer pirate adventure in development for Windows 10 PCs and the Xbox One. The E3 trailer embedded above gives us a small taste of what the game world has to offer, depicting players finding buried treasure, fighting living skeletons, walking the plank, and engaging in ship-to-ship battles on the high seas.
During Micrsoft's E3 Press Conference on Moday, Rare's Studio Head, Craig Duncan, told attendees that Sea of Thieves is "by far, the most ambitious game Rare has ever created." He also touted the game's "limitless possibilities," so would-be buccaneers will likely be able to engage in even more pirate shenanigans.
Sea of Thieves will be released in Fall 2016.