All Articles:
Shadow Complex 2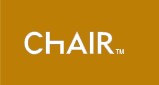 Chair Entertainment loves their 2009 Xbox Live Arcade shooter Shadow Complex. They love it so much that Creative Director Donald Mustard has promised Eurogamer that Shadow Complex 2 will be released sometime in the future.
"I'll put it this way. More Shadow Complex isn't a question of if, it's a question of when," Mustard said. "Shadow Complex is our baby and we love it dearly and, y'know, we're working on some cool stuff [in general]. That's all I can say."
Chair recently completed work on the iOS game Infinity Blade, but they have yet to officially announce their next project.