All Articles:
Shadow Warrior

Did you know that Microsoft runs an internal group for "hackers, makers, artists, tinkerers, musicians, and inventors" known as the Microsoft Garage? And that this "community" of interns and employees has been given free reign to turn their "wild ideas" into workable applications?
If you own an Xbox One, you definitely know all about Microsoft Garage now. Several members of the development team got together to produce Voice Commander, a group game that combines real-time strategy with overhead shooting as eight players man controllers while the rest of the crowd controls the action with voice commands. Best of all, it's free to download.
Also available for the Xbox One today is Shadow Warrior, Flying Wild Hog's reboot of 3D Realms' wild first person shooter of the same name. Lo Wang is back and he's going to use "a masterful combination of gun, blade, magic and wit" to combat a demonic invasion.
More information about both games can be found after the break. (more…)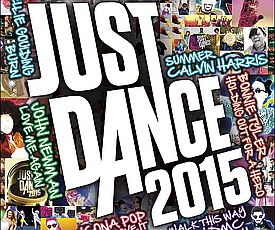 It's another full week for the PlayStation Store as more than a dozen games are now available to download across the PS3, PS4, and Vita through Sony's digital storefront:
The Legend of Korra (PS3, PS4) – Activision and Platinum Games have teamed up to release the first game based on the popular animated series.
Just Dance 2015 (PS3, PS4) – Ubisoft's popular dancing franchise is back for another encore. Now with even more Ariana Grande.
Samurai Warriors 4 (PS3, PS4, Vita) – Koei Tecmo is cranking out a ton of new entries in their Warriors series and another one is now available for the PS3, PS4, and Vita.
Shadow Warrior (PS4) – A reboot of the wild FPS from the 90s, now available on consoles for the first time.
The Walking Dead Season 2 (PS4) – The second season of Telltale's post-apocalyptic saga makes the leap to the PS4.
F1 2014 (PS3) – Codemasters is back with another Formula One simulation.
More information about all of these games (and many more) can be found after the break. And, as always, a complete list of this week's new game add-ons can be found at the PlayStation Blog. (more…)
Shadow Warrior was a 1997 first person shooter from 3D Realms that is infamous for its, let's say "insenitive," portrayal of Asian culture. Devolver Digital (truly, the 3D Realms of our day) has decided to update Shadow Warrior and its main character, Lo Wang, for the 21st with a rebooted version of the game in development at Flying Wild Hog.
Blending the viciously over-the-top gunplay of its predecessor with the elegant precision of the powerful katana, Shadow Warrior is an imaginative take on the classic arcade-style shooter.

Follow the offbeat tale of Zilla Enterprise's corporate shogun, Lo Wang, who is ordered by his employer to track down and acquire a legendary blade known as the Nobitsura Kage. Forced into a timeless battle, Lo Wang learns of the blade's connection to ancient gods from another realm, pushing our world to the brink of destruction. Aided by Hoji, a banished spirit from this mysterious world, Lo Wang must use a masterful combination of gun, blade, magic and wit to discover the truth behind the demonic invasion and banish the encroaching forces back into the darkness.
Shadow Warrior is in development for the PC and will be released this Fall. A version for "next-gen consoles" will be released in 2014.