All Articles:
Shining Force Gaiden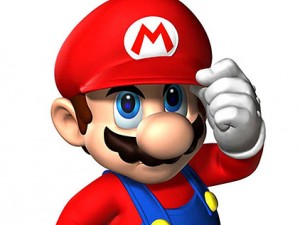 At the Nintendo GDC keynote today, President Iwata announced a triumvirate of features that greatly increase the value of the Nintendo 3DS. The first won't surprise anyone: Shigeru Miyamoto will be making a new Super Mario Bros. title for the handheld. Slightly surprising is that the Super Mario Galaxy team is working on it, so expect a high quality (and high reviewed) adventure from everyone's favorite plumber.
Secondly, Netflix will be available for the platform, in much the same way it operates on the Wii. Finally, and possibly most important, all 3DS users will receive automatic and free access to AT&T Wi-Fi Hot Spots across the country when they use the SpotPass service after a May update.
Also part of the May update will be the eShop, which will grant access to a lot of the features we've been hearing about like 3D Hollywood trailers, the internet browser, classic Nintendo titles updated in 3D, and Game Boy/Game Boy Color games. Two things we didn't expect are titles from TurboGrafx-16 and Sega's Game Gear, the latest development in the ongoing love affair between the two prior rivals. The Game Gear was the first handheld Sega tried to go up against Nintendo with. While clunky and requiring tons of batteries, it offered impressive graphics in full color. Hopefully some Shining Force Gaiden games will show up on the store.
The 3DS is already a technical powerhouse with a fairly solid launch lineup, but these three new announcements make it even more appealing. You may want to pre-order yours soon for the March 27 release date, as it may sell out here just as fast as it did elsewhere.