All Articles:
Shovel Knight 2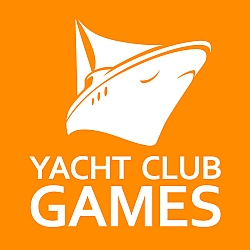 Developers from Yacht Club Games have joked about creating Shovel Knight 64 (a Shovel Knight sequel that uses the blocky polygonal style of N64-era games) for a few years now. But the company's "Pixel Artmancer," Nick Wozniak revealed that all their fanciful musing might be real during an E3 2017 interview with App Trigger:
App Trigger: I've seen a little bit of Yacht Club talking about working on more Shovel Knight, or more things besides Shovel Knight after all this is done. What would your personal preference be? If you could work on anything, what would it be?

Nick Wozniak: Anything? I think one of the things we want to work on in the far future is definitely like a Shovel Knight 64, a 3D platformer. We would all love that. We all love Mario 64 to pieces and would just love to be able to jump into that.
Of course, this wasn't an official announcement for Shovel Knight 64. Wozniak said that Yacht Club doesn't just want to be known as "the Shovel Knight company," and that they're currently hard at work on "something new."
However, the developer is also putting the finishing touches on Shovel Knight's King Knight expansion, and Wozniak also had a bit to say about the game's final add-on:
App Trigger: [King Knight is] great. He's the light-hearted guy. Even though you guys gave us choices at the beginning of Shovel Knight, your eye is drawn more toward King Knight, so I think that's the one a lot of people start with.

Nick Wozniak: He's great. He's the first guy you probably encounter, and he sets the tone of the rest of the game. You know what to expect, kind of, when you see King Knight. He's a joke, even in his name. He's not a king, he's a knight who's kingly, and that's ridiculous and stupid and it sets the bar for your expectations of what the game is and what the knights are. His campaign is going to be a big departure from the very tragic story that Specter Knight was, but it will be interesting and focused on his journey to becoming King Knight. I'm not sure what the timeline is now, we're still working through what it is, but it'll be goofy.
Yacht Club has previously said they want to release the King Knight campaign before the end of the year, so it shouldn't be too long before we can all be royals.
Posted in

3DS, Mobile, News, PC, PS3, PS4, Switch, Vita, Wii U, Xbox One
Tagged

E3 2017, Shovel Knight, Shovel Knight 2, Shovel Knight: King Knight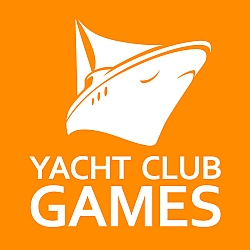 Yacht Club Games is busy adding King Knight and Specter Knight to Shovel Knight, but the team is also brainstorming their next project… and they need your help.
Listing a few specific titles (a single-player Shovel Knight 2, a Shovel Knight & Shield Knight multiplayer platformer) alongside a number of different gameplay styles in an online poll, the developer wants their fans to help them decide where they should focus their energy in the future.
In a previous life, many of Yacht Club's developers worked for WayForward, and they actually have real experience with many of these genres. The team tackled "A Contra" in 2007 when they partnered with Konami to create Contra 4. They also developed "A Metroid" and "A Mario" after working on 2011's Aliens: Infestation and the long-running Shantae series (which began in 2002).
Yacht Club isn't sharing the results of the survey just yet, but the company's "Captain," Sean Velasco, is happily telling everyone on Twitter that Shovel Knight 64 (a Shovel Knight done in the blocky polygonal style of N64-era games) is "a lock." This isn't the first time that Velasco has joked about Shovel Knight 64, and Nintendo themselves even hinted at a second game in the series back in 2015.
I'm on board for whatever Yacht Club is up to next, but I'd really like to see what Shovel Kart looks like.