All Articles:
Shovel Knight: King Knight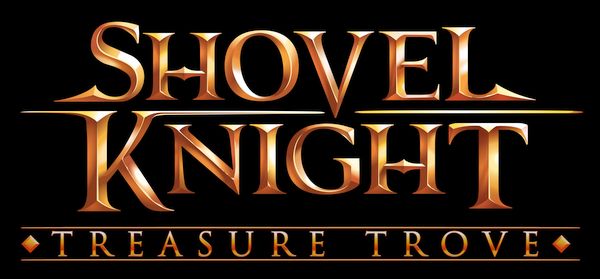 Followers of the Code of Shovelry have quite a bit to celebrate today as Yacht Club Games uncovered a massive amount of new information about Shovel Knight on the game's official site… including confirmation that it'll be released for the Nintendo Switch.
Yes, the side-scrolling masterpiece will make its way to the Nintendo Switch sometime this year, along with each expansion and all the bonus content like Body Swap Mode and Co-Op Mode. Oh, speaking of Body Swap Mode, it's finished and will be released alongside the Specter Knight expansion this Spring. And in the spirit of sharing, Co-Op Mode will no longer be exclusive to the Wii U (and the Shovel Knight Amiibo). According to the developer, it will soon be available for all consoles and the PC (but not the 3DS or the Vita) as a free update.
Here's where it gets interesting.
Shovel Knight's release structure will soon be undergoing some changes, though Kickstarter backers and other current owners won't notice anything different. Yacht Club has decided to upgrade the game for current owners to the Shovel Knight: Treasure Trove on all platforms. Available this Spring, the Treasure Trove will include free access to all updates and expansions. But because the expansions have grown beyond being simple character swaps, Yacht Club has decided to raise the price of the Treasure Trove for newcomers once its available. The game's new price has yet to be announced, but the current $14.99 price (and its promise of free updates and expansions) will remain in place until the Treasure Trove is released.
For everyone who has yet to purchase Shovel Knight (or for those who might want to rebuy the game on a new platform), Yacht Club has decided to split each of the expansions off into its own standalone game. So the original Shovel Knight campaign will receive a new subtitle (Shovel of Hope), and the expansions (Plague of Shadows, Specter of Torment, the King Knight campaign, and Battle Mode) will all be available as individual downloads (and for a lower price) on the PC, PS4, Xbox One, and Switch.
Finally, Yacht Club has begun to think about life after Shovel Knight, and will soon begin work on their "second" game (depending on how you count the Shovel Knight expansions). Writing in a new Q&A, the developer said, "[I]f you want something new outside of Shovel Knight… we have vowed to begin work on a new project this year!"
Posted in

3DS, Mobile, News, PC, PS3, PS4, Switch, Vita, Wii U, Xbox One
Tagged

Shovel Knight, Shovel Knight: King Knight, Shovel Knight: Plague of Shadows, Shovel Knight: Specter of Torment

Yacht Club Games launched the beefy "Plague of Shadows" expansion for Shovel Knight late last year, but they're not done updating their 2013 debut. The developer is also in the midst of creating add-on campaigns for King Knight and Specter Knight, and the current plan is to release both by the end of the year.
There's still no ETA on when the King Knight or Specter Knight campaigns will be completed, but Yacht Club recently released this quick glimpse at King Knight in action:
We're creating two new Shovel Knight campaign updates! Specter is cool and King Knight rules. Here he is in action! pic.twitter.com/tkIwxcA2Xy

— Yacht Club Games (@YachtClubGames) June 2, 2016
I love the regal flourishes that have been added to the status bar.

Yacht Club Games is in a rather celebratory mood this morning as they've announced that Shovel Knight has now sold more than one million copies. According to a blog post on their official site, the current number is actually over 1.2 million copies, with 200,000 sales coming from the game's recently released retail edition.
For statistics nerds, this blog post is a treasure trove of information including a sales breakdown for each platform, region, and retailer, as well as sections for Steam User Stats, the Plague of Shadows expansion, and the Amiibo figure.
And speaking of expansions, Yacht Club has pledged that development work on the Specter Knight and King Knight expansions will be completed by the end of the year. Now, that doesn't necessarily mean they'll launch by the end of the year, but they're much closer to release than they were yesterday.
The developers at Yacht Club condensed a lot of this information into a great infographic, which you can find right here.
Posted in

3DS, Mobile, News, PC, PS3, PS4, Vita, Wii U, Xbox 360, Xbox One
Tagged

Shovel Knight, Shovel Knight: King Knight, Shovel Knight: Plague of Shadows, Shovel Knight: Specter of Torment