All Articles:
Sideway: New York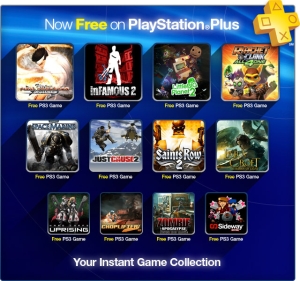 Between all the free games and the ridiculously awesome sales, PlayStation Plus has always been a better subscription service than Microsoft's Xbox Live Gold. But with its latest gambit, Sony is going for the throat.
Announced last night during their E3 2012 Press Conference, starting today, PlayStation Plus will receive an "Instant Game Collection" of 12 PS3 titles. And these aren't the dregs of the PlayStation Store either. This is good quality, amazing stuff.
Just take a look at the list of free games you'll receive as long as you're a PlayStation Plus subscriber:
Choplifter HD
InFamous 2
Hard Corp: Uprising
Just Cause 2
Lara Croft and the Guardian of Light
Little Big Planet 2
Ratchet and Clank: All 4 One
Saints Row 2
Sideway: New York
Virtua Fighter 5: Final Showdown
Warhammer 40,000: Space Marine
Zombie Apocalypse: Never Die Alone
Downloading all of these games individually from the PlayStation Store would cost over $260. So purchasing a PlayStation Plus subscription for $49.99 per year is a much better option. Especially when you add in all the other monthly bonuses a Plus subscription includes.
Your move Microsoft.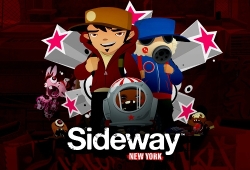 Sony continues to roll out their "Only On PSN" exclusives with Sideway: New York, one of yesterday's new additions to the PlayStation Store.
Sideway: New York is a puzzle platformer that follows Nox as he attempts to navigate a New York that is entirely covered in graffiti. The game has been priced at $9.99, but PlayStation Plus subscribers can snag it for 20% off.
Also new this week is a pair of NeoGeo remakes: the side-scrolling shooting of Metal Slug 2 and the one-on-one fighting of King of Fighters '96. Both games can be downloaded for the PSP as well.
Finally, XS Junior League Football was added to the store as the latest PSone Classic. I never heard of it, either.
More information on all of this week's new releases (and game add-ons) can be found at the PlayStation.Blog.