All Articles:
Silent Hill: Revelation

It looks the rivalry between Silent Hill and Resident Evil will heat up again this Fall… but this time the fight is on the silver screen. Open Road Films has announced that they've acquired Silent Hill: Revelation and that the film will be released in theaters on October 26, five weeks after Resident Evil: Retribution's September 14 opening.
Silent Hill: Revelation will follow the plot of the third game in the series, including Heather Mason's (Adelaide Clemons) discovery that she's not who she thinks she is and her search for her missing father (Sean Bean). The film also stars Kit Harington, Carrie-Anne Moss, and Malcolm McDowell alongside returning actors Deborah Kara Unger and Radha Mitchell.
Producer Samuel Hadida is very excited about Silent Hill: Revelation, saying, "The film is a thrill ride that improves on the original in many ways. We take all audiences, new and old, deep into the world of psychological horror that is Silent Hill, and advance the story for those familiar with the franchise."
[Source: Coming Soon]

They stayed quiet about it through the original announcement, but Davis Films has revealed that three castmembers from the original Silent Hill will return in Silent Hill: Revelation.
With filming now underway in Toronto, Sean Bean, Radha Mitchell and Deborah Kara Unger have all returned to reprise their roles in the sequel.
Director Michael J. Bassett said: "It wouldn't be the same without some of the original Silent Hill cast. Sean, Radha and Deborah's return will certainly thrill fans of the franchise and compliment Revelation stars Adelaide [Clemons] and Kit [Harrington]."
Silent Hill: Revelation is based on 2003's Silent Hill 3, including Heather Mason's (Clemons) discovery that she's not who she thinks she is and her search for her missing father. Davis Films has released a still of Clemons and Mitchell from the set, which you can view by the link below.
Click here to view a larger version of the Silent Hill: Revelation still.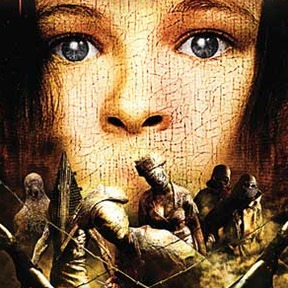 There's been a lot of film adaptations of video games announced in the last week or so. Like a lot. No, seriously, it's starting to get weird. The Silent Hill franchise has now entered the fray as the team responsible for the first picture, Davis Films, has started production on the sequel, Silent Hill: Revelation 3D. This time the announcement came from our side of the entertainment world, straight from Konami.
"For over a decade, the Silent Hill franchise has been scaring players through psychological horror and the fear of the unknown," said Shinji Hirano, President of Konami Digital Entertainment, Inc. "It's that proven blueprint for terror we know Samuel Hadida is capable of re-creating for the big screen. With him at the helm, we're confident Silent Hill: Revelation 3D, will bring a new dimension of fear for fans both old and new."
Michael J. Bassett (Solomon Kane, Deathwatch) will be directing, and Adelaide Clemens (X-Men Origins: Wolverine, Vampire, Camilla Dickinson, Wasted on the Young) and Kit Harington (Game of Thrones) will be starring in the new film. No news on a box office release, but filming began on March 7 so hopefully we won't have to wait too long.