All Articles:
Singularity

Gaming is a time-consuming hobby. Unlike music or movies, which require a minimal investment, video games can be lengthy and involved affairs. As such, it's much easier to miss out on really good games that come and go without much notice. Perhaps it's because of a bad release date, or maybe it just didn't get heavy distribution or advertising. Hell, maybe it doesn't have a good Metacritic score, or it was completely ignored on gaming message boards. Regardless of the reason why, some games just don't make it, and that's a shame. That's why we're here, though – to pick out some unheralded gems and give them the attention they so richly deserve. They might not be able to compete with the heaviest of hitters, the so-called "AAA" games that sell millions, but they present entertaining gaming experiences all the same. (more…)
Posted in

Features, PC, PS3, Top Story, Wii, Xbox 360
Tagged

Alpha Protocol, DJ Hero, DJ Hero 2, Singularity, Test Drive Unlimited, The Saboteur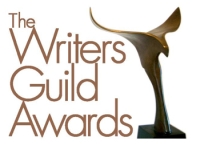 The Writers Guild of America yesterday announced the nominees for the 2011 Writers Guild Award in Videogame Writing (but it's a shame that no one at the WGA knows that "video game" is two words).
This year's nominees cover some familiar territory as three of the six nominees are sequels to previous nominees: Assassin's Creed: Brotherhood, Fallout: New Vegas and Star Wars: The Force Unleashed II (the original Force Unleashed actually won in 2009). But don't count out the three newcomers, including God of War III, Prince of Persia: The Forgotten Sands and Singularity.
The winner will be announced at a bicoastal ceremony (one in New York and one in LA) on Saturday, February 5. Congratulations to all the nominated writers, which you can find after the jump. (more…)