All Articles:
Skulls of the Shogun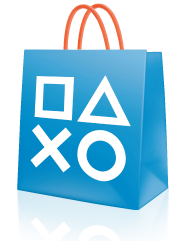 Today's PlayStation Store has a nice indie bent to it including multiple PS4 titles, a handful of PS3 games, and even a Vita game (though it's the definitely-not-indie portable rendition of Tetris Ultimate from Ubisoft). So what else is new to the Store this week? Well…
The Escapists brings its 8-bit jailbreak sim to the PS4.
Skulls of the Shogun: Bone-A-Fide Edition, an RTS/fighting game hybrid, appears on the PS4 two years after its Xbox 360 debut.
Class of Heroes 2G is an RPG that has finally made its way to America more than five years after its Japanese launch.
More information on all of these games (and a few others) can be found after the break. And a complete rundown of this week's new game add-ons and discounts can be found at the PlayStation Blog. (more…)

General Akamoto is having a pretty bad day. Just as he's about to become Japan's new Shogun, he's betrayed by one of his own and killed. The icing on the cake? Someone is impersonating him. Skulls of the Shogun features fantastic art and sound design that marry themes from ancient Japanese art style with Cartoon Network style. The aesthetic attention to detail by 17-Bit is remarkable. The whimsical Japanese fantasy setting is brought to life by magnificent character and level design, and accessible, progressive tactical strategy gameplay. (more…)

The first cross-platform Xbox Live Arcade game is here. 17-Bit's tactical action game Skulls of the Shogun can be synced with your Xbox 360, Windows Phone, Windows 8 PC, and Windows RT tablet so that you can always get a game in.
It's available for 1200 Microsoft Points ($15) and features, I swear I'm not making this up, vibrant ghost-samurai warriors:
Skulls of the Shogun is a mashup between classic turn-based strategy and fast-paced arcade gameplay. Washing up on the shores of the afterlife, players meet and join forces with vibrant ghost-samurai warriors, magical animal-monks, and mustachioed samurai generals on the way to recapturing lost honor! Boasting an easy to play interface while retaining compelling depth, Skulls of the Shogun is a challenging test of skill for veteran gamers, but friendly even to players new to the genre.