All Articles:
Skylanders: Trap Team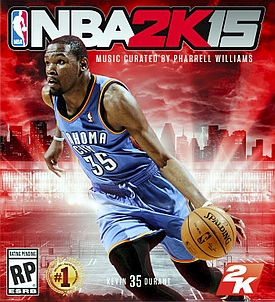 Even though the month of October saw the release of a new Borderlands game and the first Smash Bros. title for a handheld, NBA 2K15 emerged victorious in The NPD Group's recounting of the best-selling games of October 2014.
The basketball sim managed to hold off a pair of new releases as well as the continued sales success of Super Smash Bros. For 3DS (which landed at #2). A trio of new releases, The Evil Within (#3), Borderlands: The Pre-Sequel (#4), Skylanders: Trap Team (#6), were close behind.
And believe it or not, but Minecraft continues to hold a spot in the top ten as the retail release of the PlayStation 4 Edition propelled it into #10 on the list. Sunset Overdrive, Microsoft's big Xbox One exclusive for the Fall, did not make the top ten though Joystiq is reporting that it was the ninth best-selling game among individual titles.
This month's top ten can be found in a handy list format after the break. (more…)
Posted in

3DS, Mobile, News, PC, PS3, PS4, Vita, Wii, Wii U, Xbox 360, Xbox One
Tagged

Borderlands: The Pre-Sequel, Destiny, FIFA 15, Madden NFL 15, Middle-Earth: Shadow of Mordor, Minecraft, NBA 2K15, NPD, Skylanders: Trap Team, Super Smash Bros. For 3DS, The Evil Within