All Articles:
Sonic the Hedgehog 2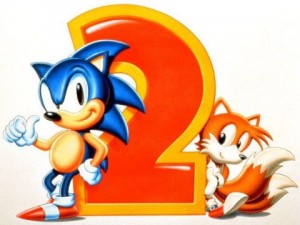 It's a big week for 3DS gamers as the latest Nintendo Download leans pretty heavily on the company's handheld.
Chibi-Robo! Zip Lash brings the popular robot back for another adventure… this time in a side-scrolling platformer on the 3DS. Using his plug as a whip, Chibi-Robo will have to "grapple and zip through tricky, trap-ridden corridors." Available to download tomorrow, a Chibi-Robo Amiibo figure will also be in stores this Friday, which should help with some of the grappling and zipping.
Also available this week is 3D Sonic the Hedgehog 2, a remake of a game that is considered by many to be the greatest Sonic game of all time and the greatest game ever released for the Genesis. If you've forgotten why we all used to love Sonic, his second side-scrolling adventure will make it all clear.
Rounding out this week's big 3DS bonanza is The Legend of Legacy, a new RPG from Atlus that'll be available on Tuesday, October 13. In The Legend of Legacy, seven characters embark for a mysterious in search of "glory and treasure." Sounds about right for an Atlus RPG.
But don't think Nintendo forgot the Wii U this week. The company's living room console is now home to two new Nindies… Race the Sun, an arcade racer; and Whispering Willows, a ghostly adventure game.
More information on all of these games (and a few other new releases) can be found after the break. (more…)