All Articles:
Sonic the Hedgehog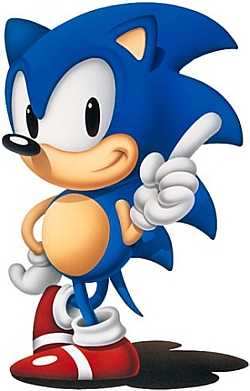 According to The Hollywood Reporter, Paramount has scheduled the theatrical premiere for Sonic the Hedgehog: The Movie on November 15, 2019.
Tim Miller, most famous for directing Deadpool, is the Executive Producer on Sonic the Hedgehog: The Movie, which is said to include "a mix of live action and CGI to bring the character to life."
Believe it or not, Sonic the Hedgehog: The Movie will have an Oscar-nominated director behind the camera. Jeff Fowler was nominated for an Oscar for "Best Animated Short" in 2005 (for Gopher Broke), and he'll be sitting in the director's chair. He'll be joined on set by screenwriters Pat Casey and Josh Miller, who previously worked on a pair of Team Hot Wheels movies.
Sonic the Hedgehog has starred in several dozen games since his debut in 1991, so we have no idea what the movie will look like when it comes to theaters next year. But it should be interesting.